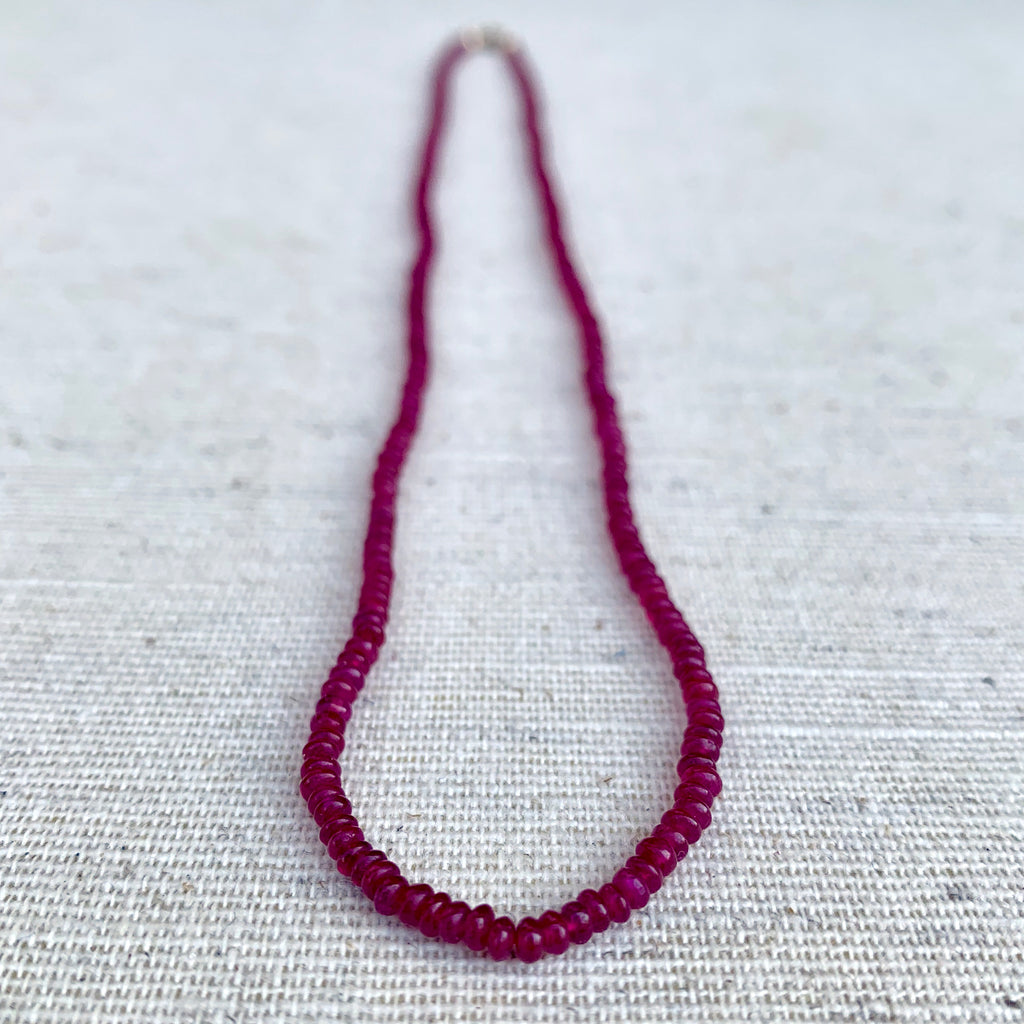 Sonya Ooten
Ruby Tiny Smooth Bead Necklace
$ 1,375.00
This deep, pinkish-red Ruby gemstone necklace is simply gorgeous.  
Great for layering.
Petite 14k yellow gold lobster clasp.
 19" total length.
Red Ruby symbolizes love and passion.  It is considered the good luck stone of love, encouraging sensitivity in a relationship.  Ruby is also associated with vitality, life force and strong feelings. Wearing Ruby is thought to have the effect of energizing and activating one's physical, mental and emotional bodies and helping one to be more positive and self-assured.  The gem is the one of the birthstones of July and is linked to the Aires star sign.

Handmade in Ojai, California.