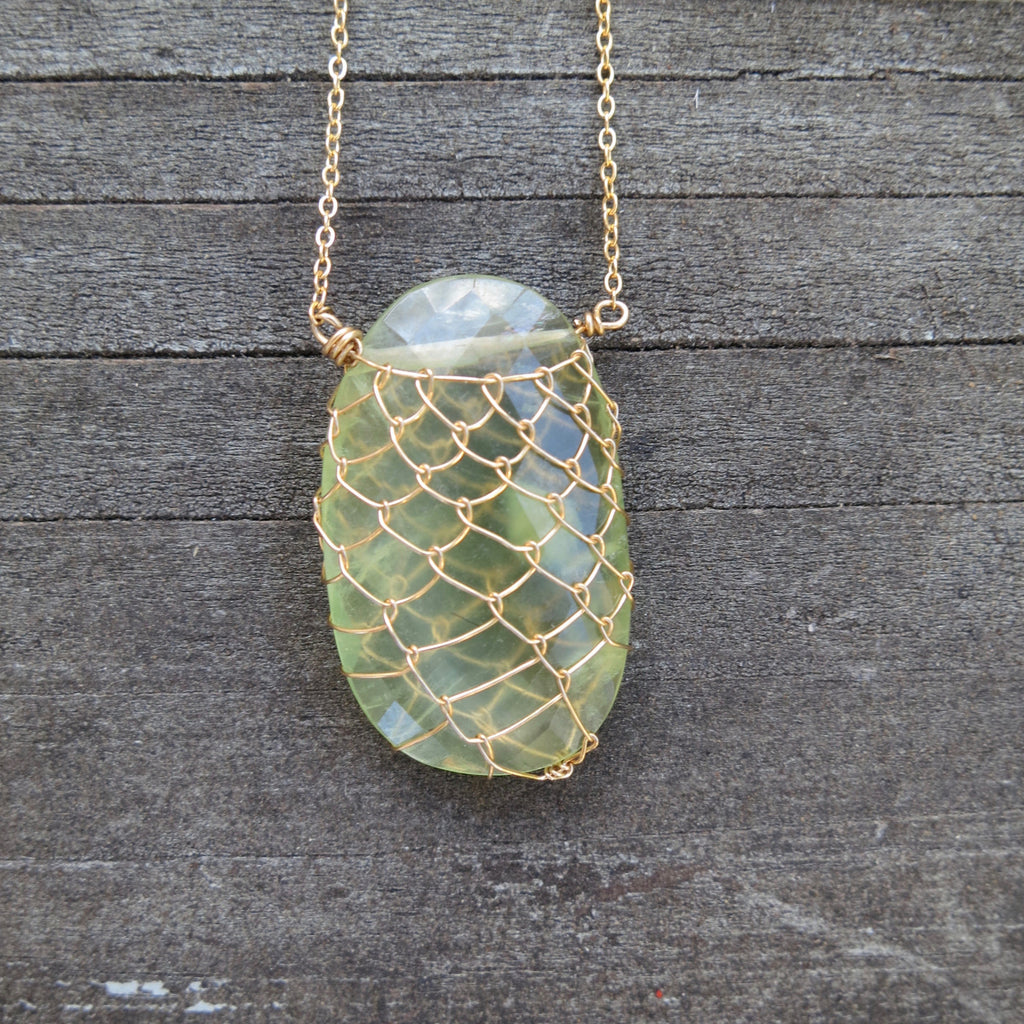 Sonya Ooten
Phrenite/Gold-Fill Fishnet Gemstone Necklace
$ 270.00
Our classic fishnet necklace!
Each stone one of a kind.
 Hand wrapped in gold-filled wire.  
18" total length.
Phrenite is considered the stone of unconditional love. Believed to calm the environment, phrenite can also bring peace and protection.  This stone is also helpful in decluttering and letting go of things you no longer need.
Handmade in Ojai, California.