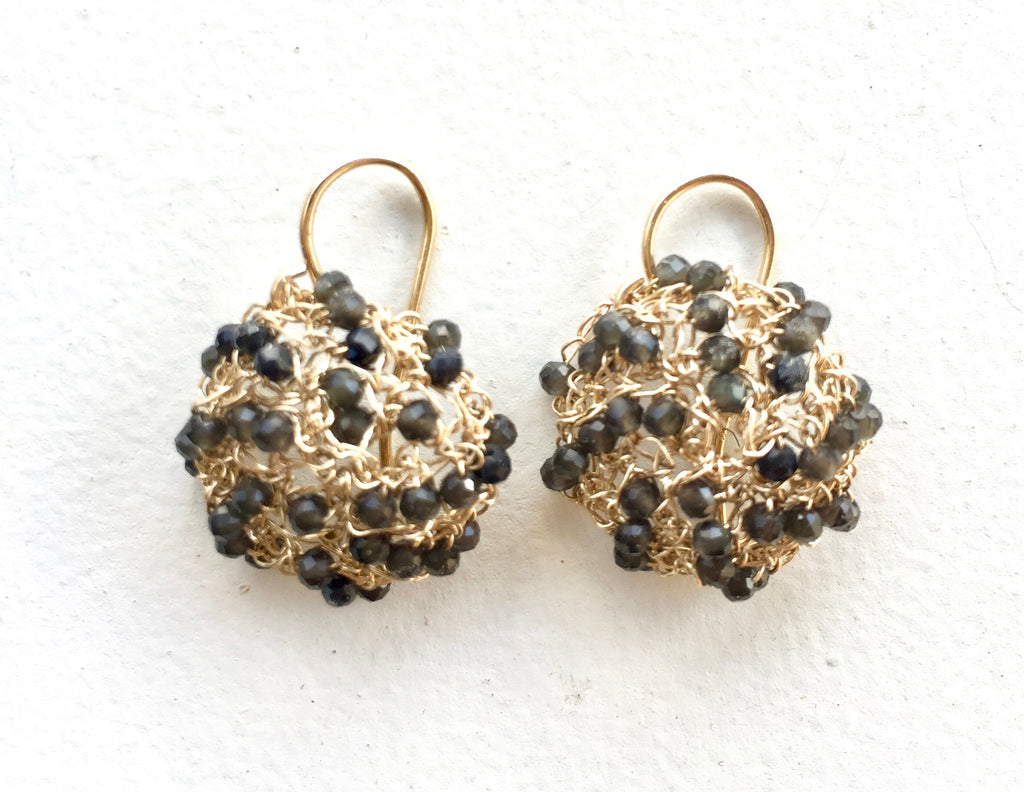 Sonya Ooten
Obsidian Mini Cosmos
$ 148.00
The classic in dark, almost black, obsidian beads.
Gold-filled earwire.
Approximately 1/2" diameter.
Obsidian is a stone of psychic protection and grounding.  It is believed to powerfully eliminate negative energies in oneself and one's environment.  This gemstone helps to alleviate pain, reduce tension and release energy.  Obsidian helps one to remain centered when faced with negativity and is associated with the star signs of Scorpio and Sagittarius.
Handmade in Ojai, California.