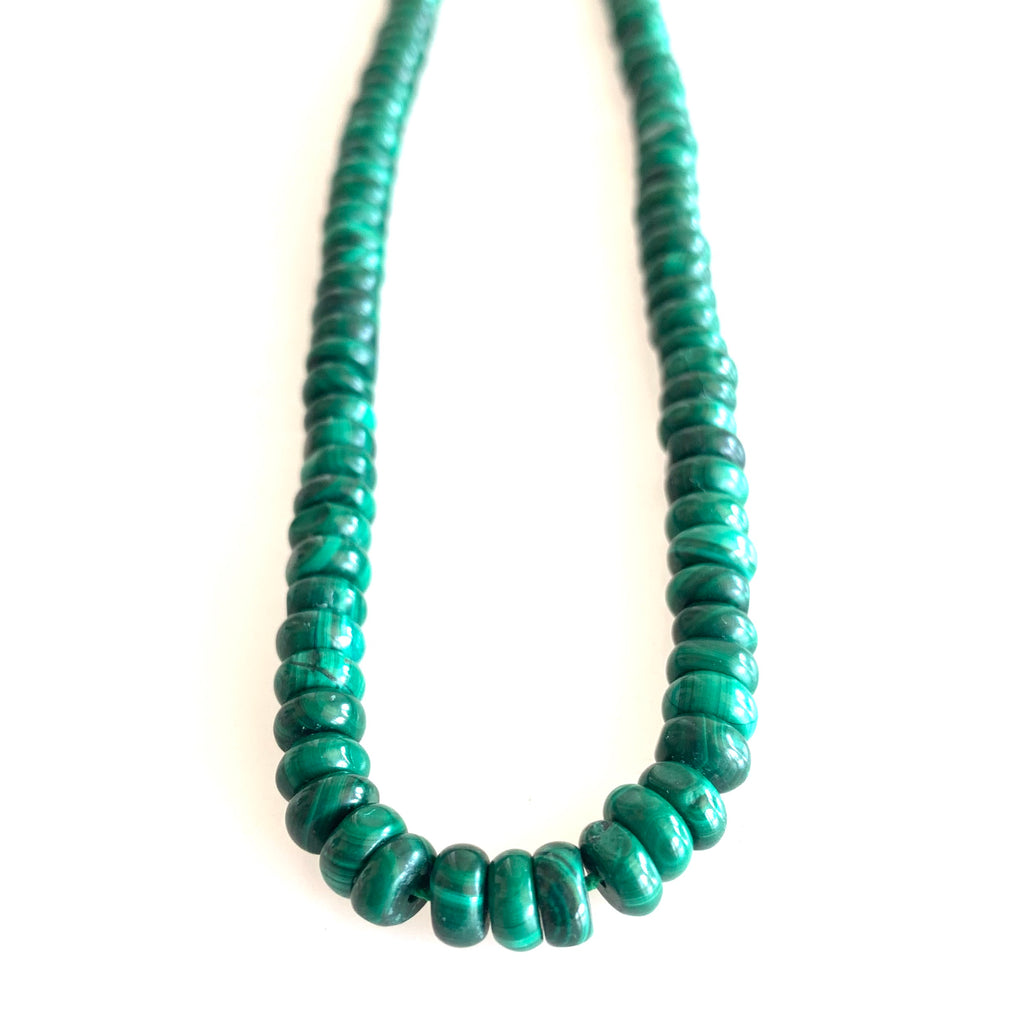 Sonya Ooten
Malachite Gemstone Disc Necklace
$ 180.00
Super-fine discs of Malachite hand-knotted on silk thread.  Sure to become one of your favorites!  
Yellow gold-fill clasp & chain closure.
Adjustable 16.5"-18.5" total length.
Malachite is an important stone to protect oneself from negative energies.  It is believed to promote enlightened leadership, creativity and confidence. Additionally, Malachite is helpful in overcoming heartbreak as it is a particularly effective on the heart chakra.
Handmade in Ojai, California.