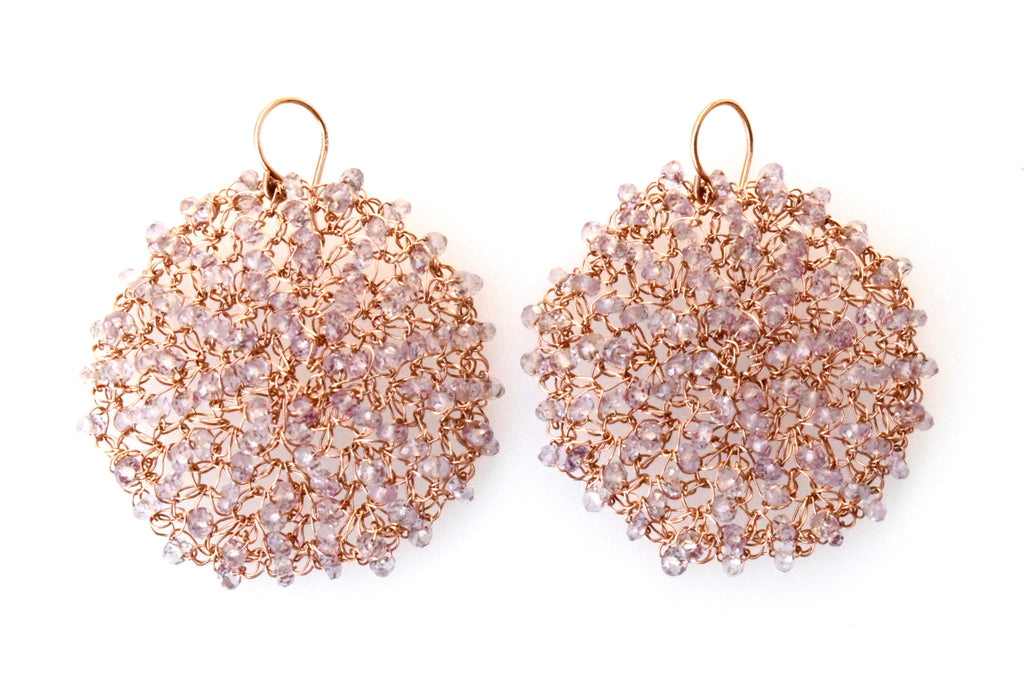 Sonya Ooten
Lavender Amethyst/Rose Gold XL Cosmos Earrings
$ 998.00
Gorgeous rose gold stunners.  
Lavender amethyst beads crocheted with 14k rose gold wire.  Super light weight.  Approximately 1.5" in diameter. 
Amethyst is the birthstone for the month of February. This beautiful purple stone is considered a natural stress reliever.  It is also believed to attract positive energy simultaneously ridding the body of negative energy.  A stone of spirituality and intuition.
Handmade in Ojai, California.