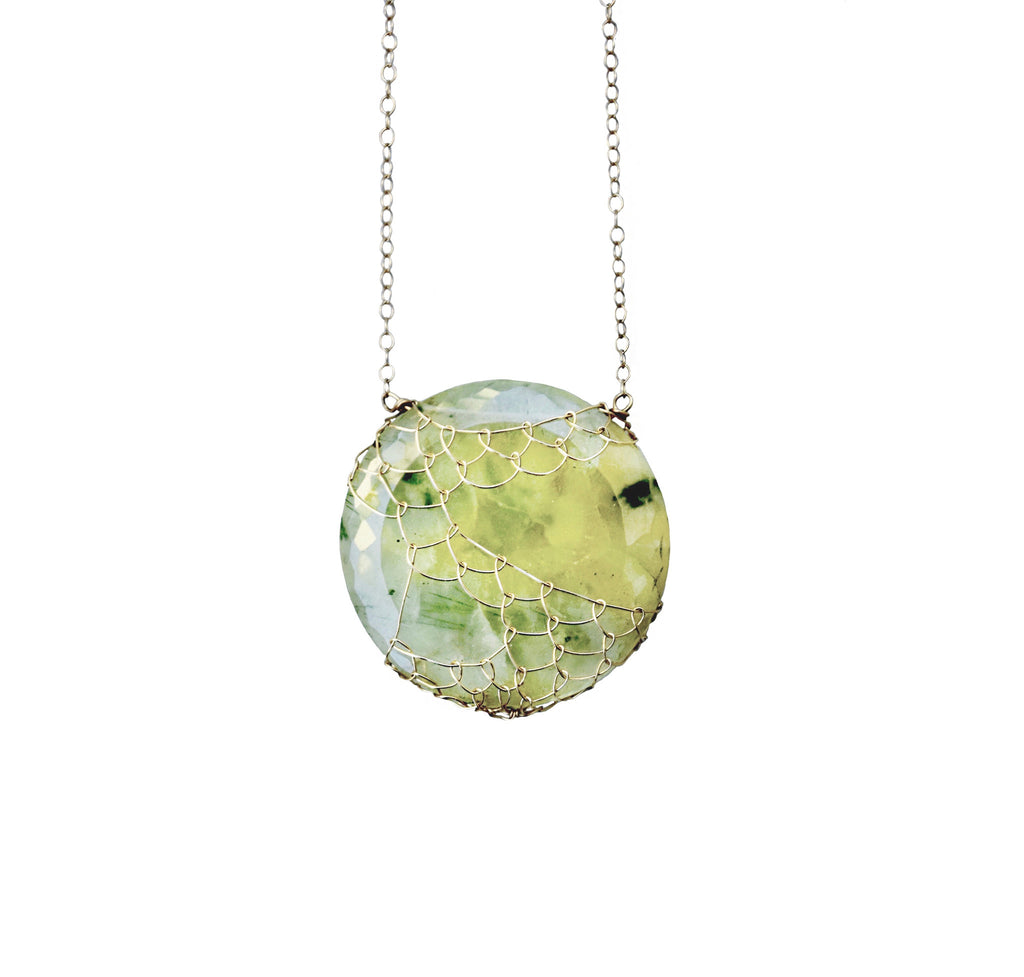 Sonya Ooten
Prehnite Medallion "Ripped Fishnet" necklace
$ 1,298.00
A true original.
Each medallion is hand-wrapped by Sonya.
No two are alike and they are different on the front & back.
14k yellow gold.
20" chain.
Stone is approximately 1.5" wide. 
Prehnite is known as the stone of unconditional love and is believed to help one gain higher insight.   Prehnite quiets restlessness, nervousness and worry and helps one stay present in the moment. 
Believed to calm the environment, phrenite can also bring peace and protection.  This stone is also helpful in decluttering and letting go of things you no longer need.
Handmade in Ojai, California.