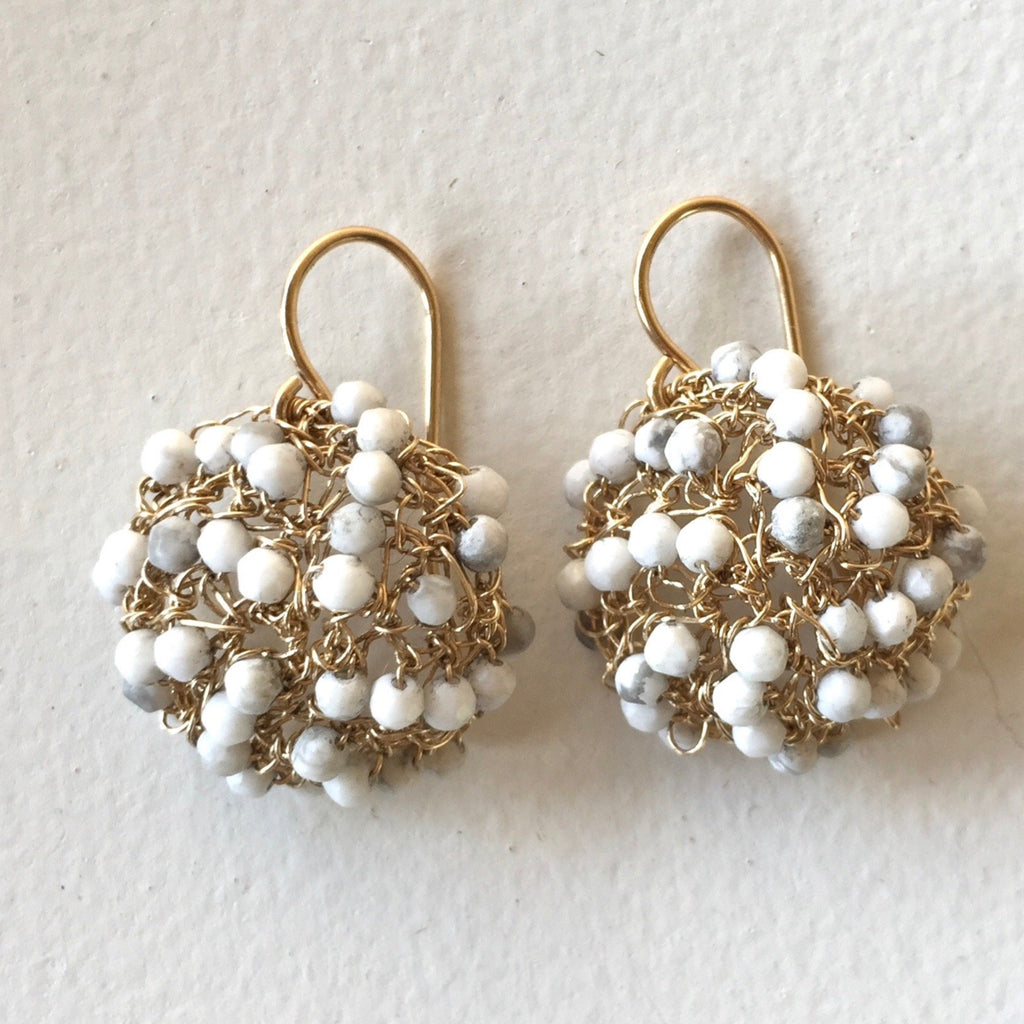 Sonya Ooten
Howlite Mini Cosmos
$ 148.00
The classic in milky-white, faceted, round howlite beads.
Gold-filled earwire.
Approximately 1/2" diameter.
Howlite is a calming, spiritual stone that is believed to teach patience and absorb anger.  It is also used to stay focused in order to achieve your ambitions.  Howlite is also believed to promote restful sleep.
Handmade in Ojai, California.