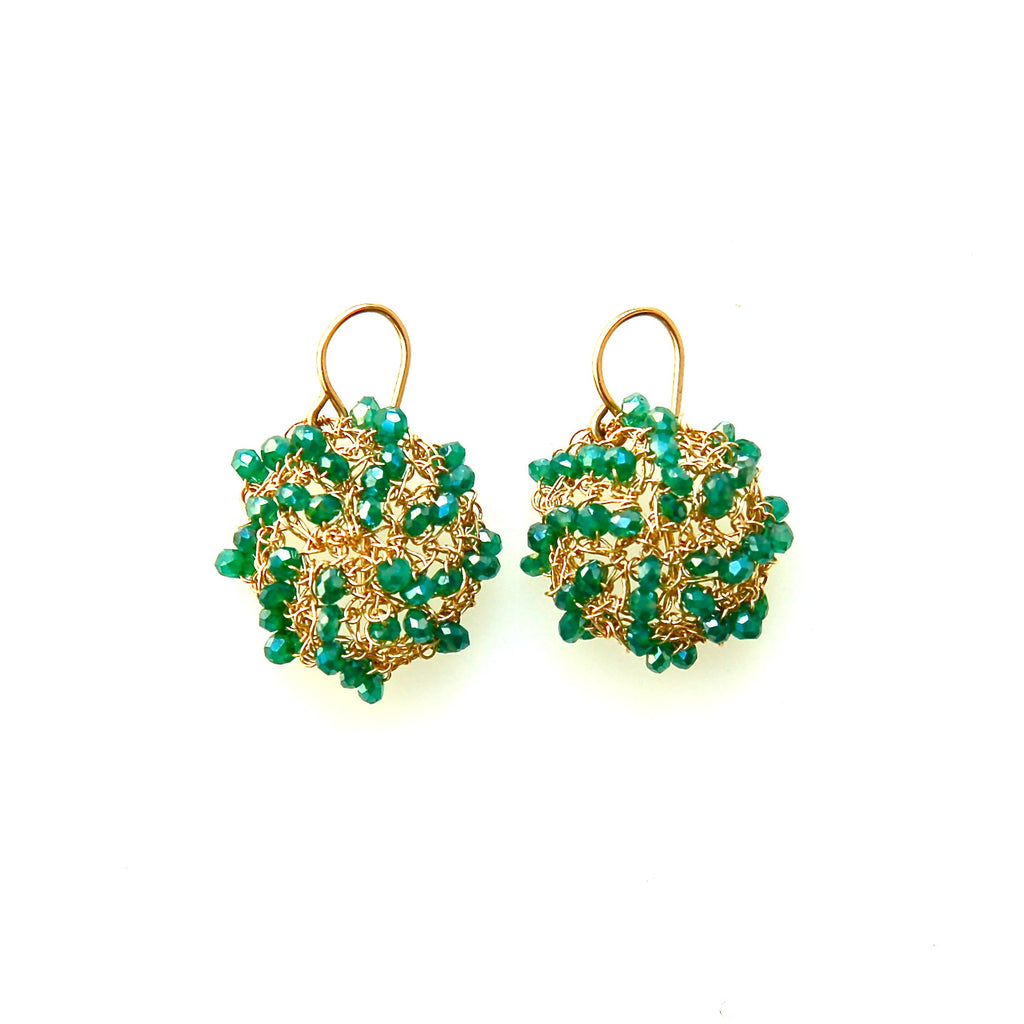 Sonya Ooten
Green Mini Cosmos Earrings
$ 148.00
This is a great everyday earring. 
Hand-crocheted using gold-filled wire. 
Gold filled earwires. 
Measures approximately .75" wide.
Green quartz is thought to attract prosperity, success and abundance.  This clear, serene, pale green stone is also believed to stimulate one's creativity.  Green quartz is also transmutes negative energy to positive.
Handmade in Ojai, California.