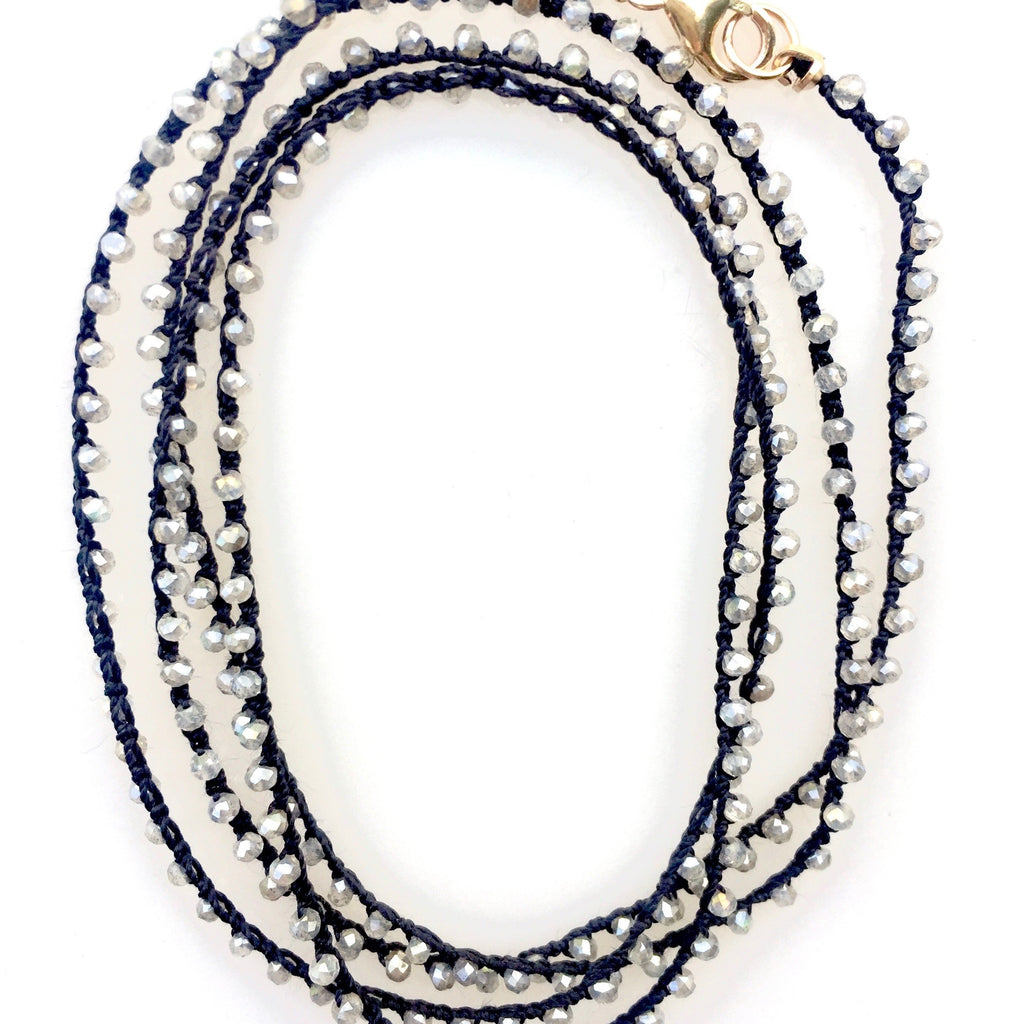 Sonya Ooten
"Glitter" necklace
$ 128.00
A necklace, choker and bracelet in one!  
This 28" hand-crocheted silk and bead necklace can be worn long, wrapped twice as a choker or wrapped 4 times around your wrist as a bracelet.
 Black silk with 2mm glistening labradorite beads.  
 Gold-fill clasp.  
You will love this!
Labradorite is thought to be a stone of transformation - helping through change by encouraging strength and perseverance.
Handmade in Ojai, California.