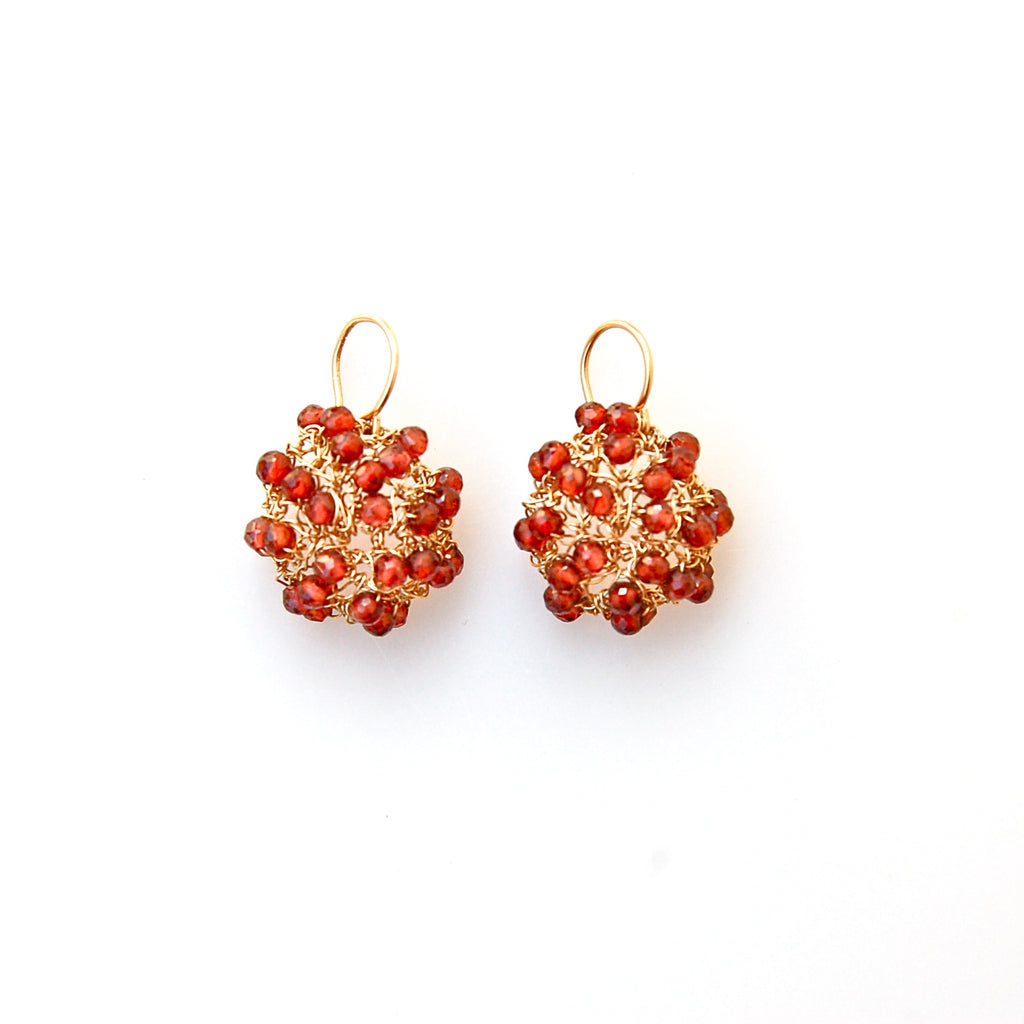 Sonya Ooten
Garnet Mini Cosmos Earrings
$ 148.00
The classic mini-cosmos in garnet.
 Gold-filled earwires.
 Approximately .5" diameter.
Red garnet is a gemstone that helps one to both receive and radiate the frequency of Love.  Also a stone of prosperity and abundance, garnet can alleviate feelings of inadequacy or unworthiness that may block ones ability to receive abundance. This gemstone encourages self-respect and self-love.  Red garnet also symbolizes constructiveness and is believed to bring hope to people.  Garnet is the birthstone of January and is particularly good for Aires and Scorpio star signs. 
 Handmade in Ojai, California.