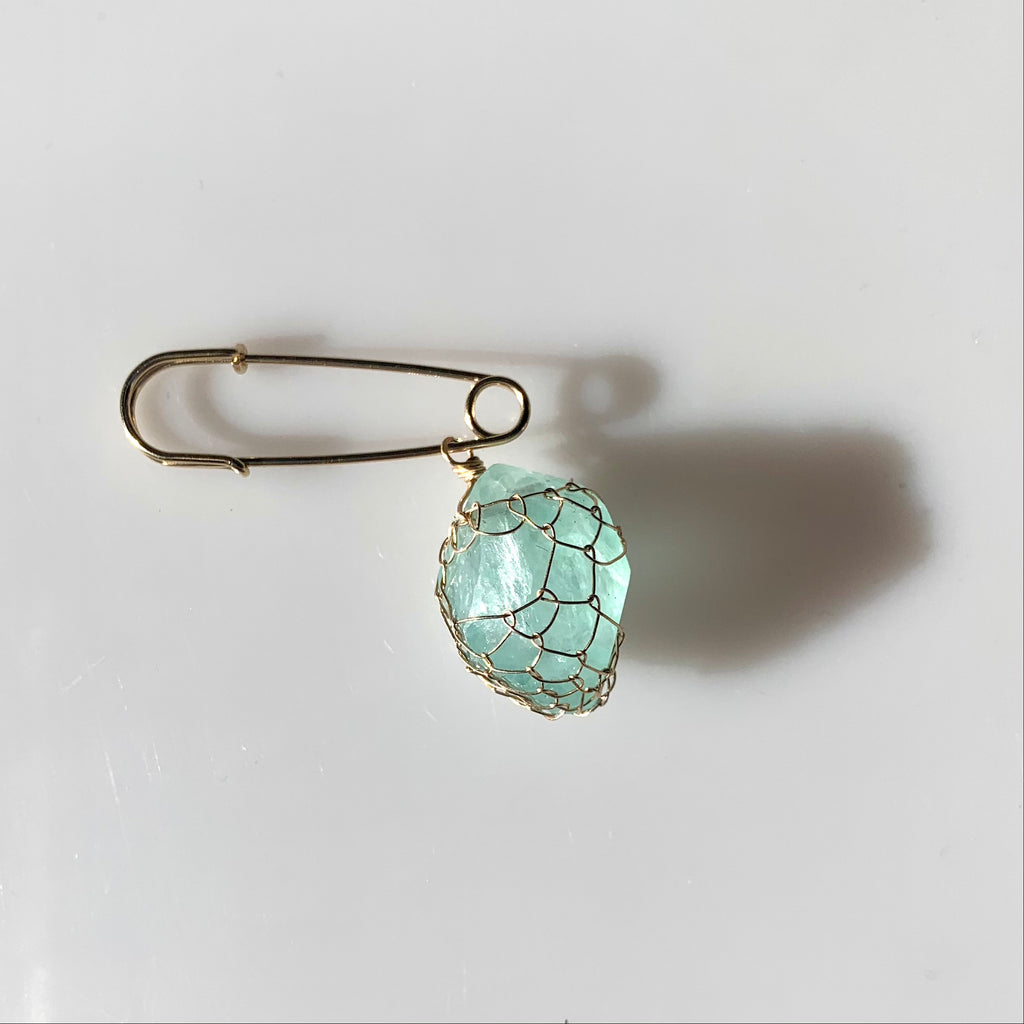 Sonya Ooten
Fluorite Netted Gemstone Brooch
$ 185.00
A fresh & fun way to wear your netted gemstones!

A gorgeous sea-foam green chunk of fluorite is delicately netted in yellow gold-filled  wire and suspended from a gold-filled  safety pin.  
This would be beautiful addition to any collection.
Gemstone is approximately .75"
Pin is approximately 1.25" long.

Green Fluorite is a gemstone bursting with powerful cleansing energy.  The Fluorite crystal is believed to cleanse your heart and your head of negative energy or limiting beliefs so you can live your life to the fullest without holding back. Fill your mind, body and spirit with the high vibrations on Fluorite!
Handmade in Ojai, California.