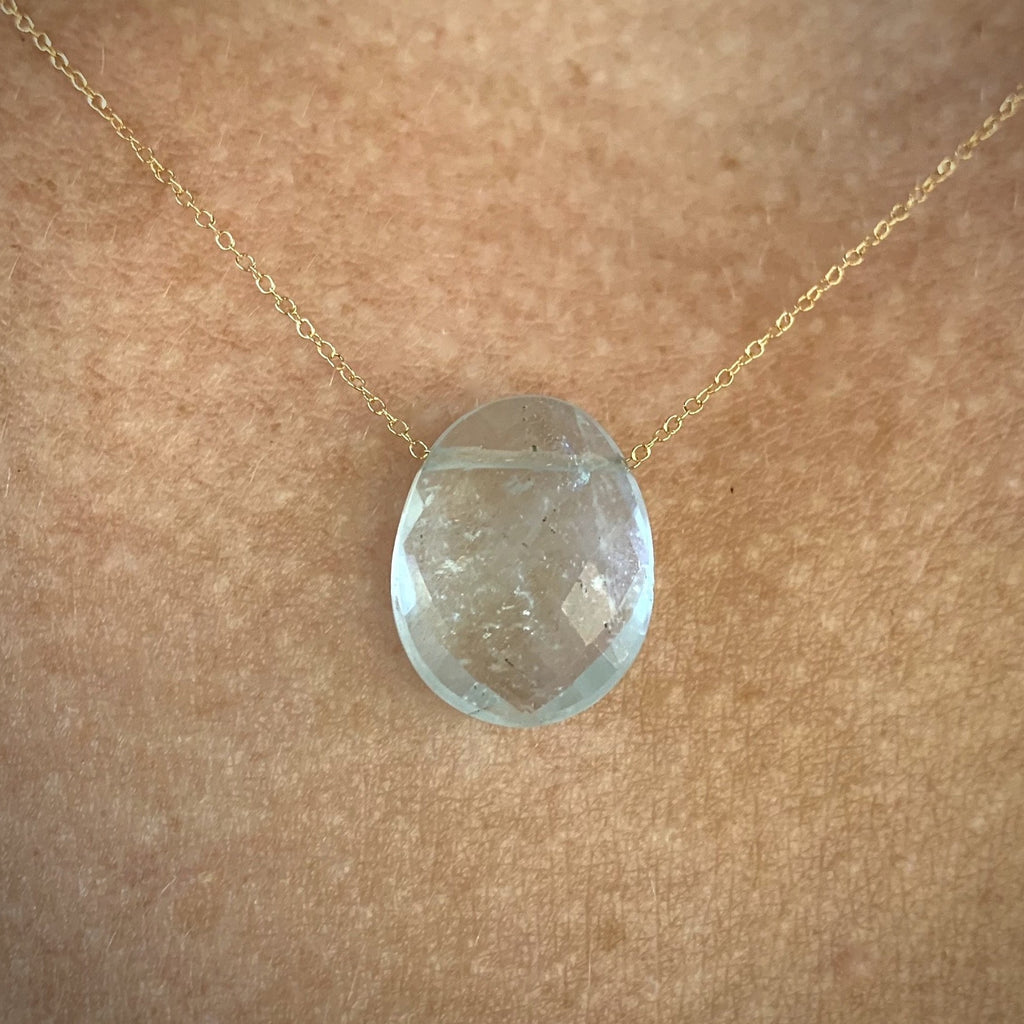 Sonya Ooten
Aquamarine Petite Gemstone Slice Necklace
$ 445.00
A petite take on the original gemstone slice necklace. 
This faceted aquamarine gemstone weighs 7.14 carats and  is suspended on a very thin, 14k yellow gold chain.  It measures approximately 1/2" x 5/8".  
16" total chain length.
Aquamarine is the birthstone for March and symbolizes tranquility, serenity, clarity and harmony.  It is also believed to enhance intuitive abilities and promote gentle, truthful and compassionate communication. For sun sign Aquarius this gemstone promotes friendship and love, while for Pisces it encourages awareness.  Libras are warned against danger with the stone.
Handmade in Ojai, California.