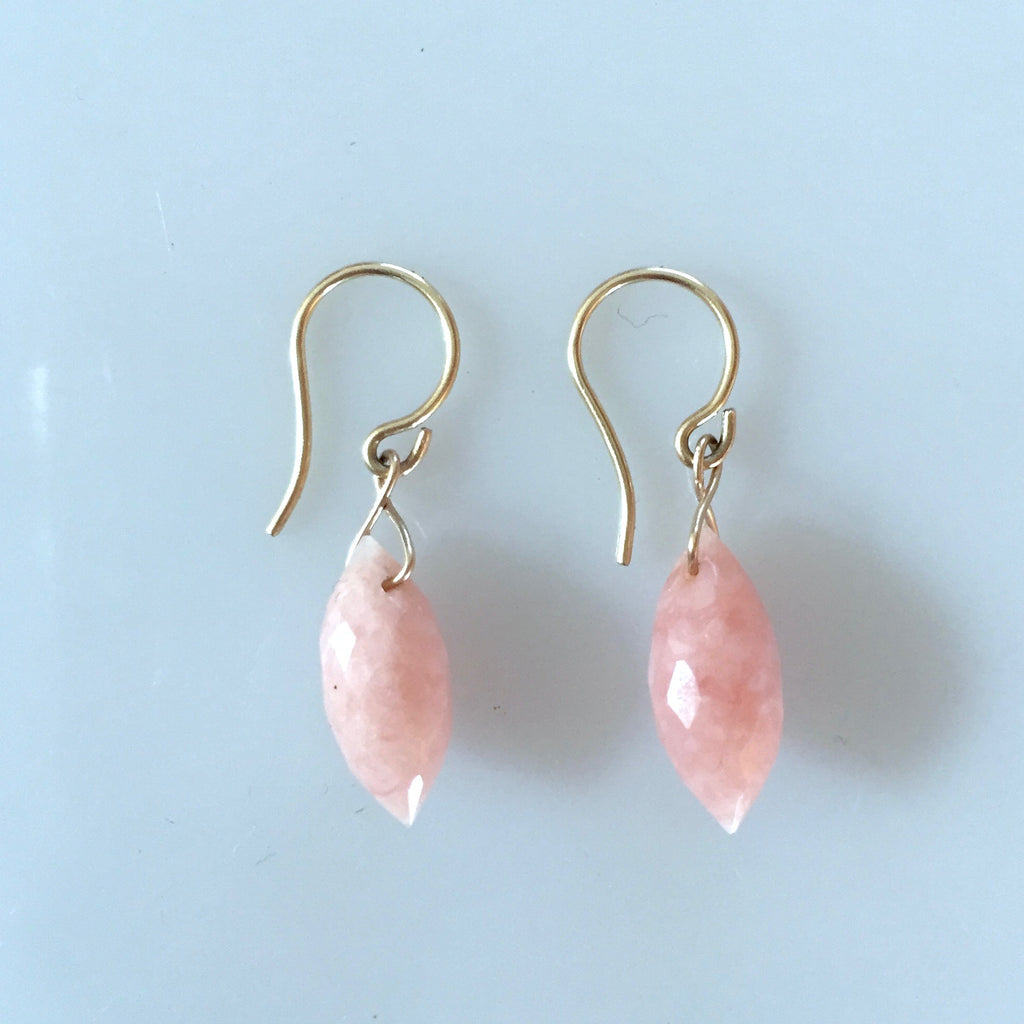 Sonya Ooten
Pink Opal Marquis Bead Earring
$ 185.00
Perfect everyday earrings.  
Gorgeous opaque pink quartz marquis beads dangle simple from 14k gold earwires.
Pink Opal is a love stone that works to heal our emotions making our hearts open to love.  This gemstone has  a gentle energy and a very fine vibration so its effects are on behalf of self worth, loyalty, faithfulness, spontaneity and emotional stability.   Pink Opal encourages the release of fear, worry or anxiety. It helps to dissipate stress, allowing you to be more centered and calm.  It is associated with the Scorpio star sign.
Handmade in Ojai, California.