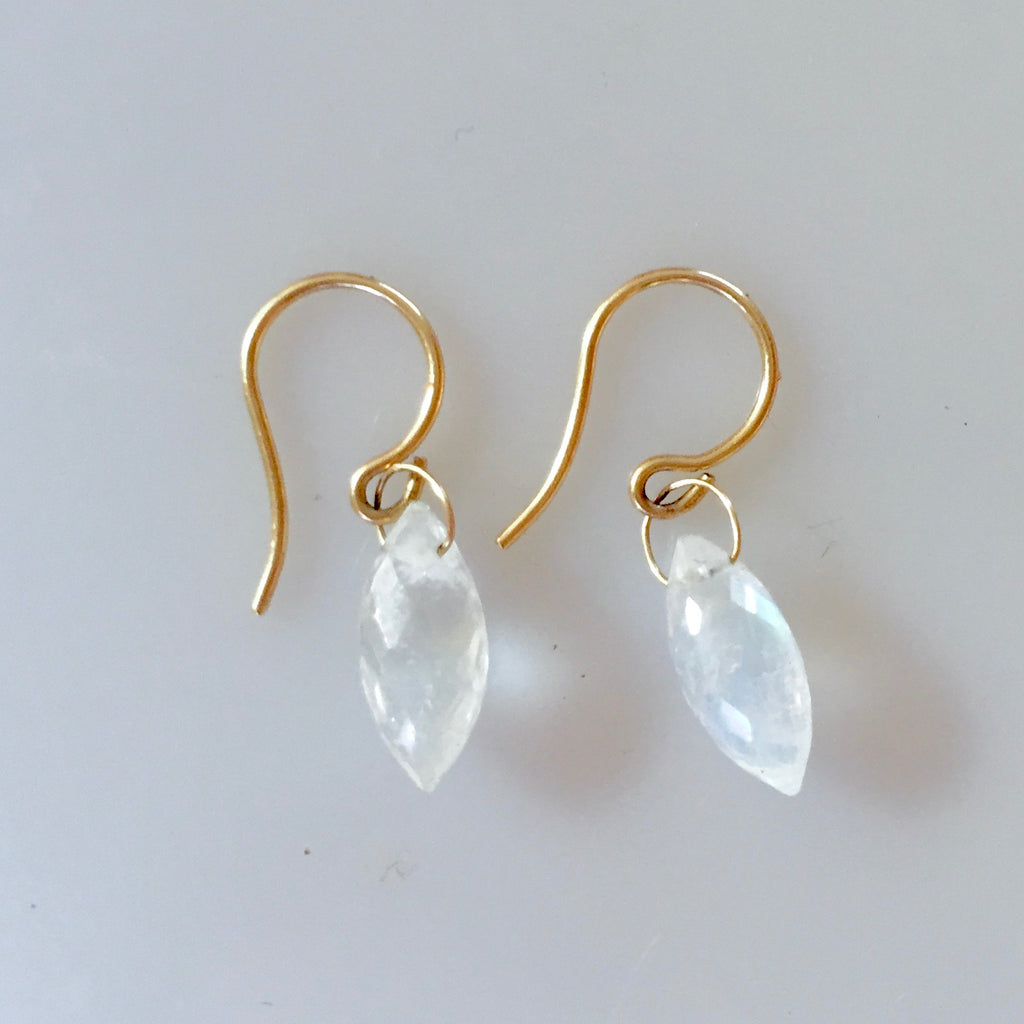 Sonya Ooten
Moonstone Marquis Bead Earring
$ 185.00
Perfect everyday earrings.  
Gorgeous moonstone marquis beads dangle simple from 14k gold earwires.  
Moonstone is the gem mystery, intuition, insight, self-discovery and the goddess.  This gemstone evokes patience and the appropriate action encouraging proper action at the proper time.  Moonstone can aid in the releasing of frustration and surrendering to the natural progress of the cycles of life. Moonstone has a positive influence on the Cancer sun sign.
Handmade in Ojai, California.