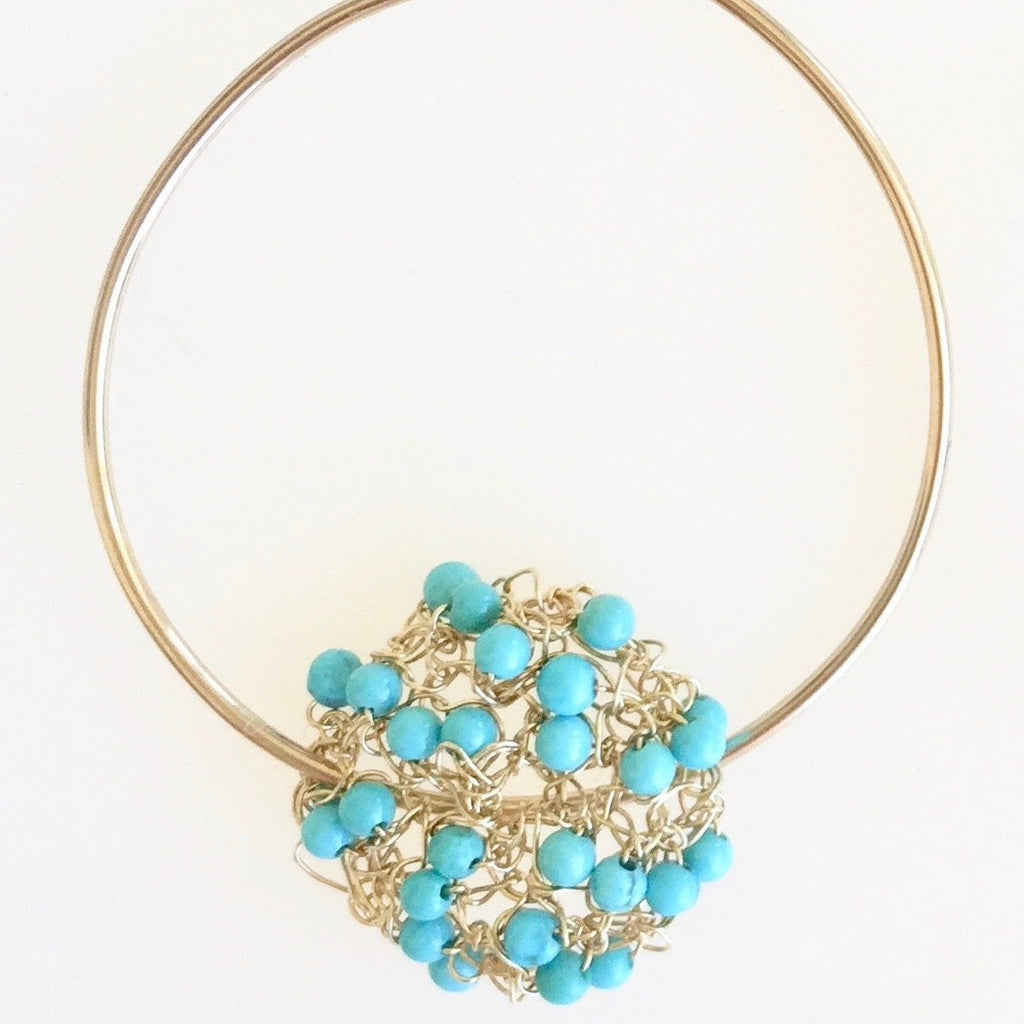 Sonya Ooten
Convertible Hoops with Turquoise Rounds
$ 285.00
This will be your new, favorite earring!  Hand-forged, gold-filled hoops are 1.5" in diameter.  
Hand-crocheted, yellow-gold fill wire & turquoise rounds can be slipped on or off with ease.  
Wear the hoops plain or even layer on additional bits and charms.  
So much fun!  
Turquoise is a stone of personal protection and is believed to be a good luck charm for health and abundance.  It also symbolizes beauty and is linked to the Aquarius star sign.  Many believe that turquoise is a gemstone for finding wholeness and truth which can also aid in communication.  It is also a stone of self-forgiveness and acceptance.  Turquoise one of the birthstones of Sagattarius.
Handmade in  Ojai, California.