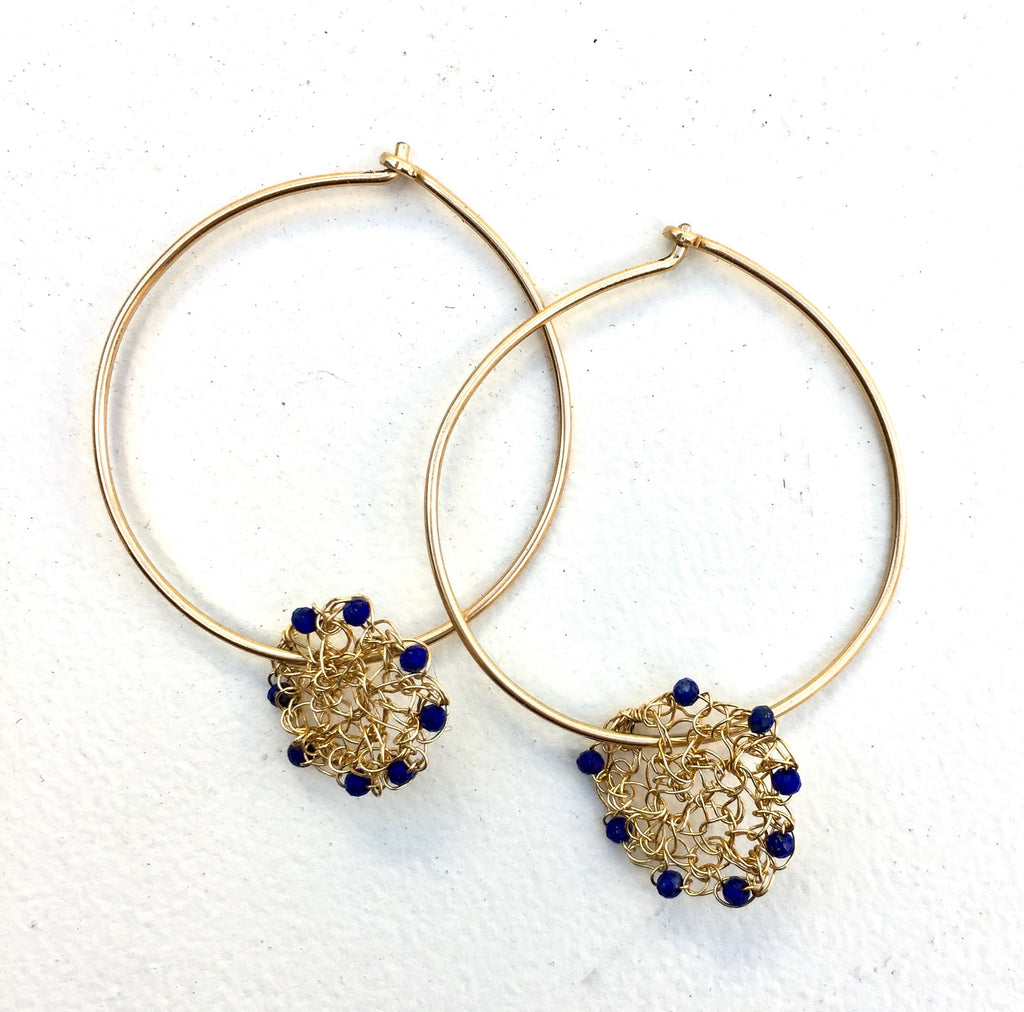 Sonya Ooten
Convertible Hoops with Lapis Discs
$ 225.00
This will be your new, favorite earring!  
Hand-forged, gold-filled hoops are 1.5" in diameter.  
Hand-crocheted, gold-filled discs with lapis accents can be slipped on or off with ease.  
You can wear the hoops plain or even layer on additional bits and charms.  
So much fun!  
A universal symbol of wisdom and truth, lapis lazuli is believed to promote clear understanding and intuition.  This stone also symbolizes inspiration and encourages self-knowledge and reflection.  Lapis lazuli is associated with the star sign for Sagittarius and gives that sign the power of friendship while also helping to make decisions.


Handmade in Ojai, California.