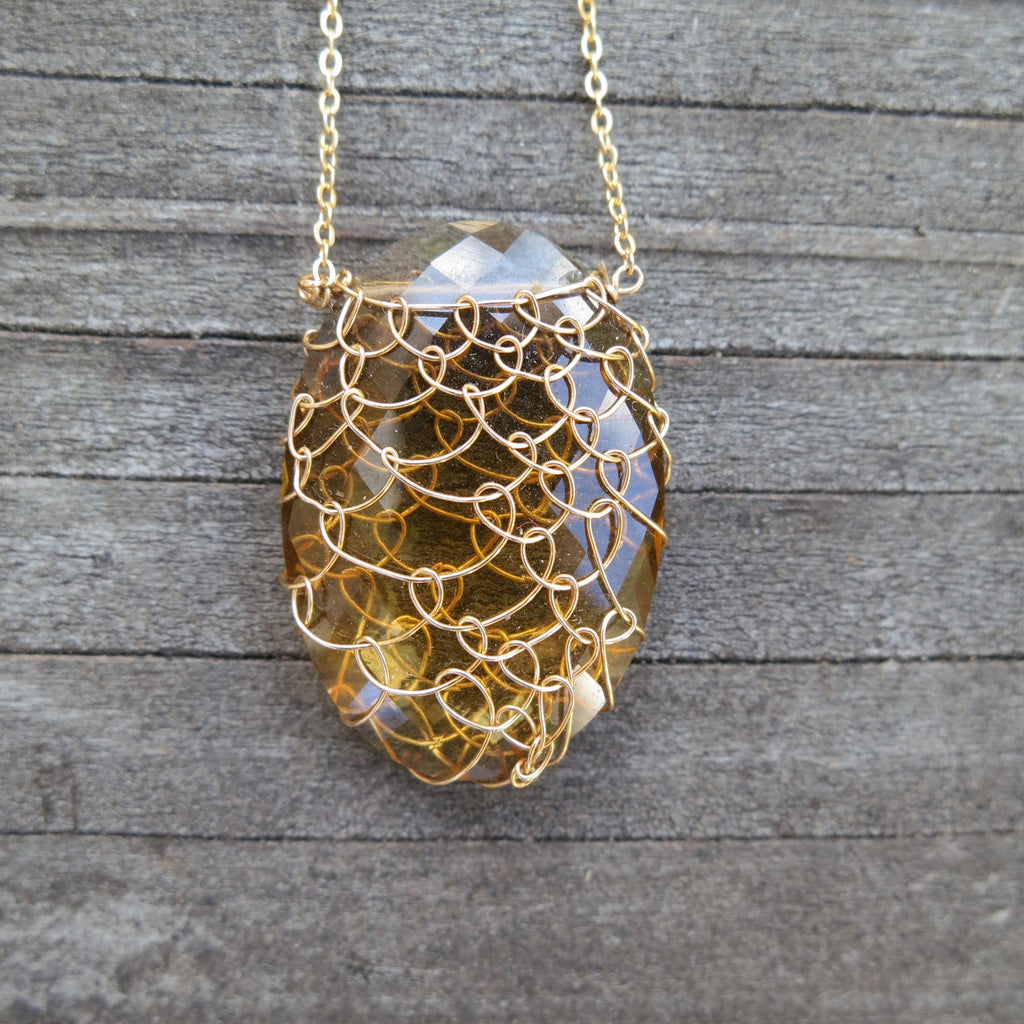 Sonya Ooten
Quartz/Gold-Fill Fishnet Gemstone Necklace
$ 270.00
Our classic fishnet necklace!
Each stone one of a kind.
 Hand wrapped in gold-filled wire.  
18" total length.
Cognac Quartz is one of the birthstones for the Capricorn sign. It is considered a grounding as well as a protection stone so it will both protect you from negativity and ground you. Many believe that this gorgeous stone also one of endurance and creativity in business.
Handmade in Ojai, California.