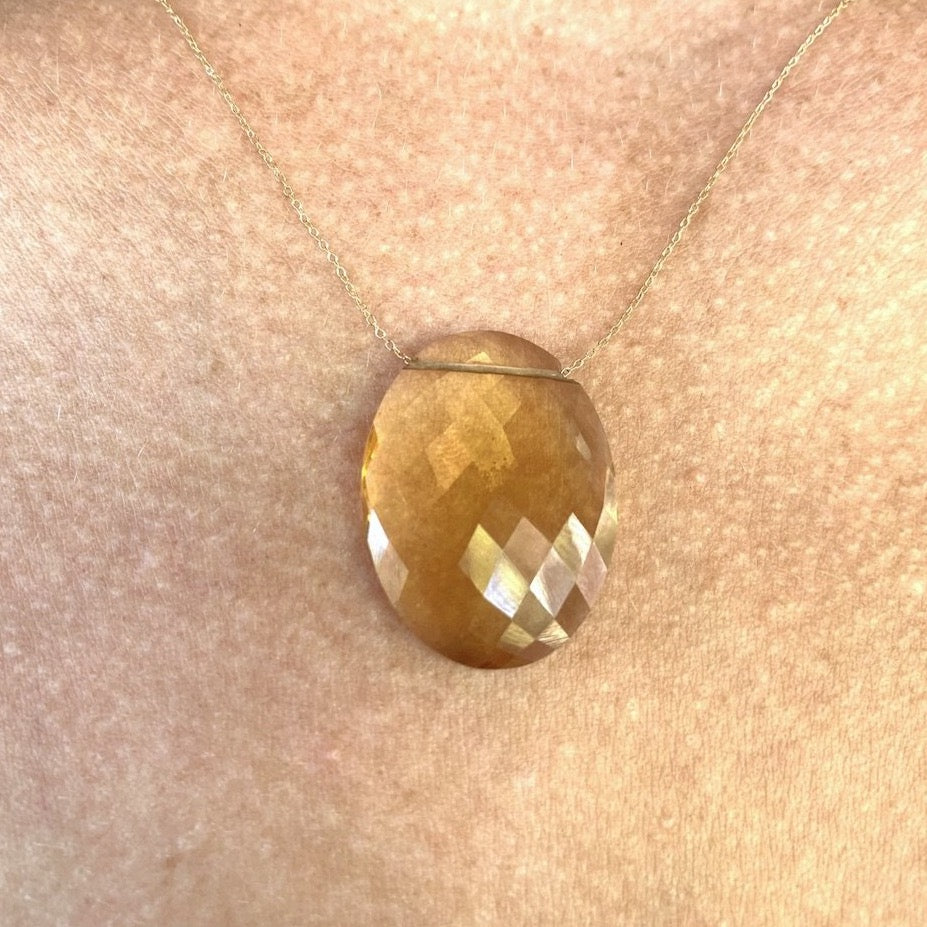 Sonya Ooten
Quartz Classic Gemstone Slice Necklace
$ 485.00
The original!  
This faceted cognac quartz gemstone slice weighs 21.14 carats and is suspended from a very thin, 14k yellow gold chain.
The stone measures approximately 7/8" x 1 1/8".
16" total length.  
Please contact us if you prefer a longer length.
Cognac quartz is believed to neutralize negative energy and protect from physical and psychic threats.  It is also considered a stone of abundance, allowing one to bring a fullness to to one's life.
Handmade in Ojai, California.