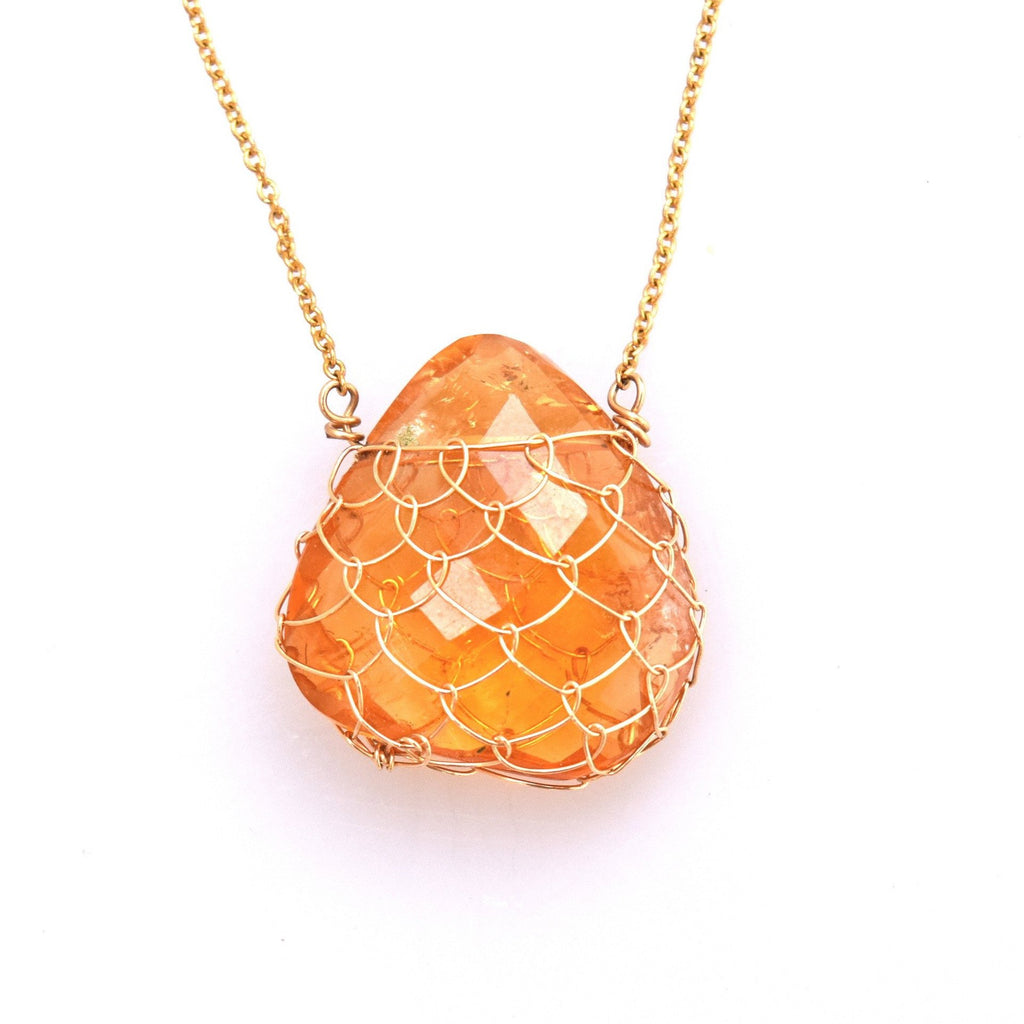 Sonya Ooten
Citrine Fishnet Gemstone Necklace
$ 270.00
Our classic fishnet necklace!
Each stone one of a kind so shape and size will vary.
 Hand wrapped in gold-filled wire.
 18" total length.
Citrine is a stone believed to attract wealth while also because boosting self-esteem and increasing focus.  This warm, yellow stone is believed to increase confidence and keep depression at bay.  Citrine is linked to the sun signs of Gemini and Virgo and is one of the birthstones of November.
Handmade in Ojai, California.