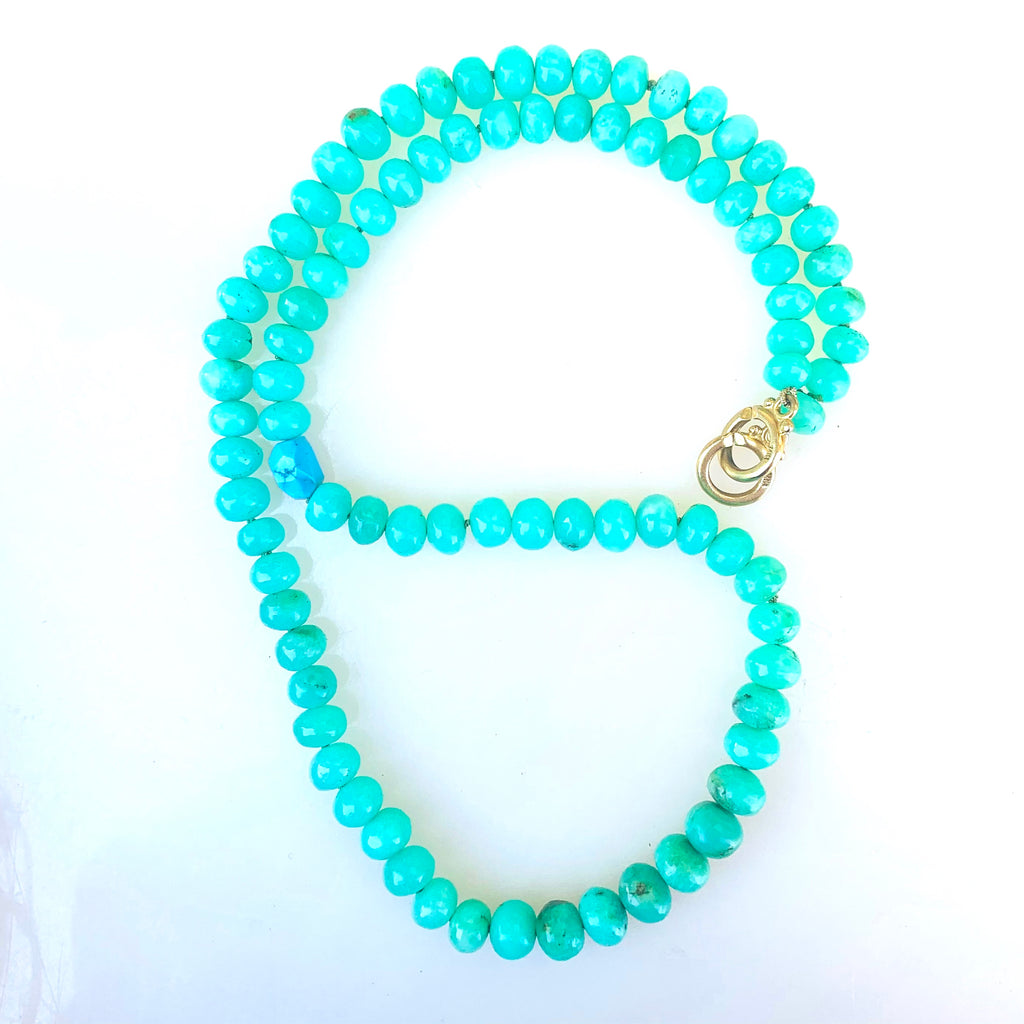 Sonya Ooten
Chrysoprase Gemstone Necklace with Turquoise Accent
$ 775.00
Beautiful, electric green smooth Chrysoprase beads are accented with a single turquoise bead.  
18k yellow gold clasp.
19.5" total length.
Chrysoprase is a stone of positive love energy.  This gorgeous, bright green stone is believed to promote joy, happiness and optimism as well as bring acceptance and healing to the wearer.  Chrysoprase is an important stone for those born under the star sign of Cancer as it provides them what a balance between the unconscious and the conscious.
Turquoise is a stone of personal protection and is believed to be a good luck charm for health and abundance.  It also symbolizes beauty and is linked to the Aquarius star sign.  Many believe that turquoise is a gemstone for finding wholeness and truth which can also aid in communication.  It is also a stone of self-forgiveness and acceptance.  Turquoise one of the birthstones of Sagattarius.
Handmade in Ojai, California.