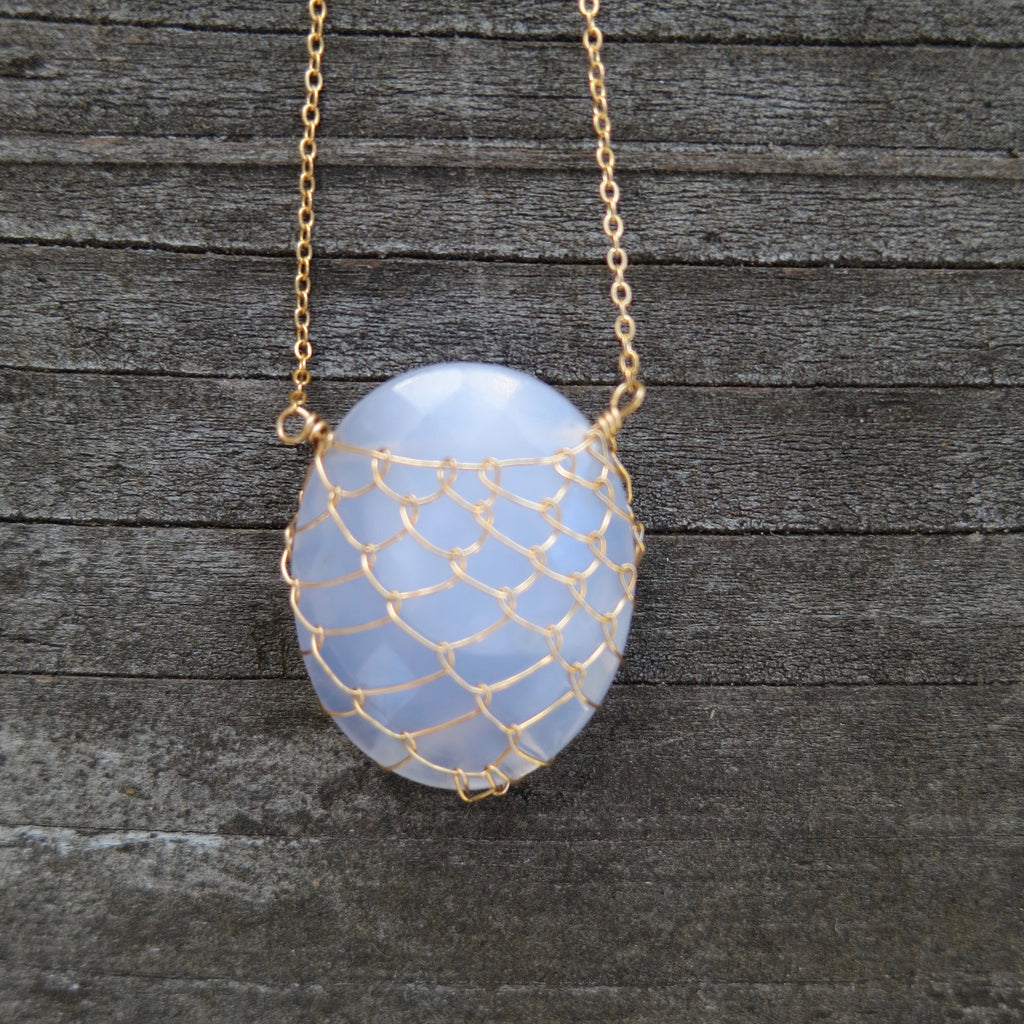 Sonya Ooten
Blue Chalcedony/Gold-Fill Fishnet Gemstone Necklace
$ 270.00
Our classic fishnet necklace!
Each stone one of a kind so shape and size will vary.
 Hand wrapped in gold-filled wire.  
18" total length.
Blue Chalcedony is considered to be stone of nurturing and creativity. Believed to open the mind to new ideas, blue chalcedony is thought to enhance receptivity and responsiveness. This peaceful blue stone is also thought to encourage reflection and meditation.
Handmade in Ojai, California.