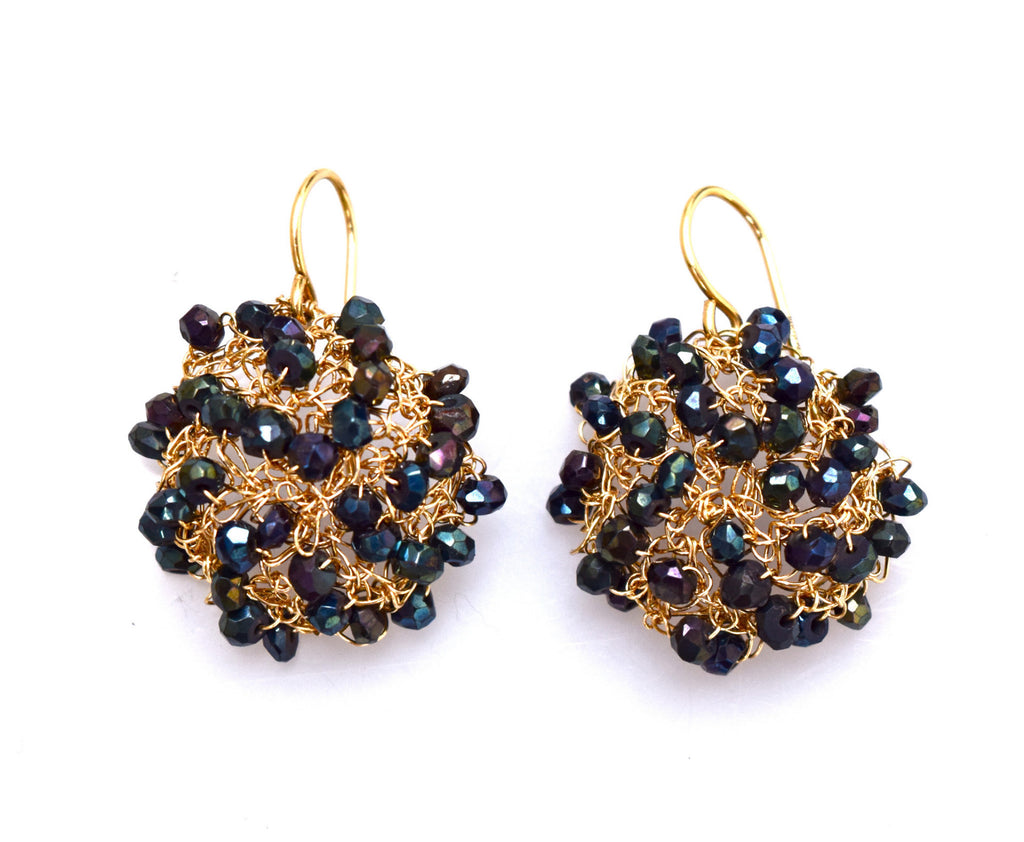 Sonya Ooten
Black Tourmaline Mini Cosmos Earrings
$ 148.00
A classic!
Hand-crocheted with gold-filled wire. 
Gold-filled earwires. 
Approximately .75" wide.
Black tourmaline is a gemstone of protection and grounding.  It is a crystal that encourages us to let go of our own negative thoughts and work to correct self-destructive patterns of behavior. A stone for turning around one's attitude and attracting positive energy into our lives. 
Handmade in Ojai, California.