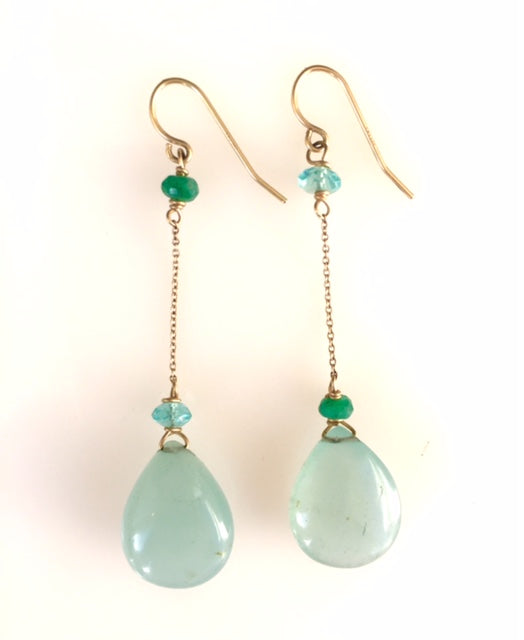 Sonya Ooten
Aquamarine Simple Drop Earrings
$ 435.00
Simple but dramatic.
 Large smooth aquamarine drops are suspended by thin gold chain.  Accented with blue and green tourmaline.  
14k yellow gold.
 2.5" total length.
Aquamarine is the birthstone for March and symbolizes tranquility, serenity, clarity and harmony.  It is also believed to enhance intuitive abilities and promote gentle, truthful and compassionate communication.
Handmade in Ojai, California.