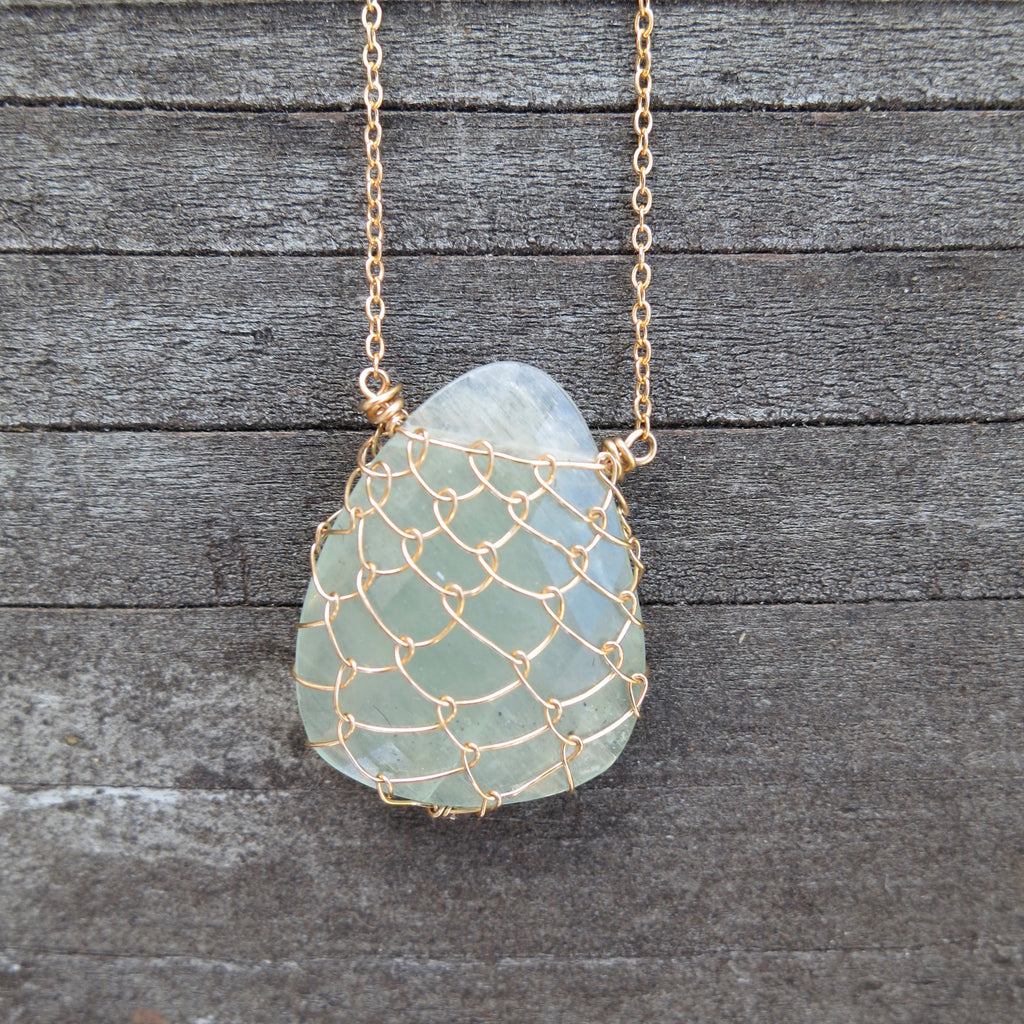 Sonya Ooten
Aquamarine/Gold-Fill Fishnet Gemstone Necklace
$ 625.00
Our classic fishnet necklace!
Each stone one of a kind.  
Hand wrapped in gold-filled wire.  
18" total length.
Aquamarine is the birthstone for the month of March. It is considered an all purpose healing stone and also promotes inner tranquility.  Many believe that aquamarine can help the wearer combat procrastination and make clear and quick decisions.
Handmade in Ojai, California.