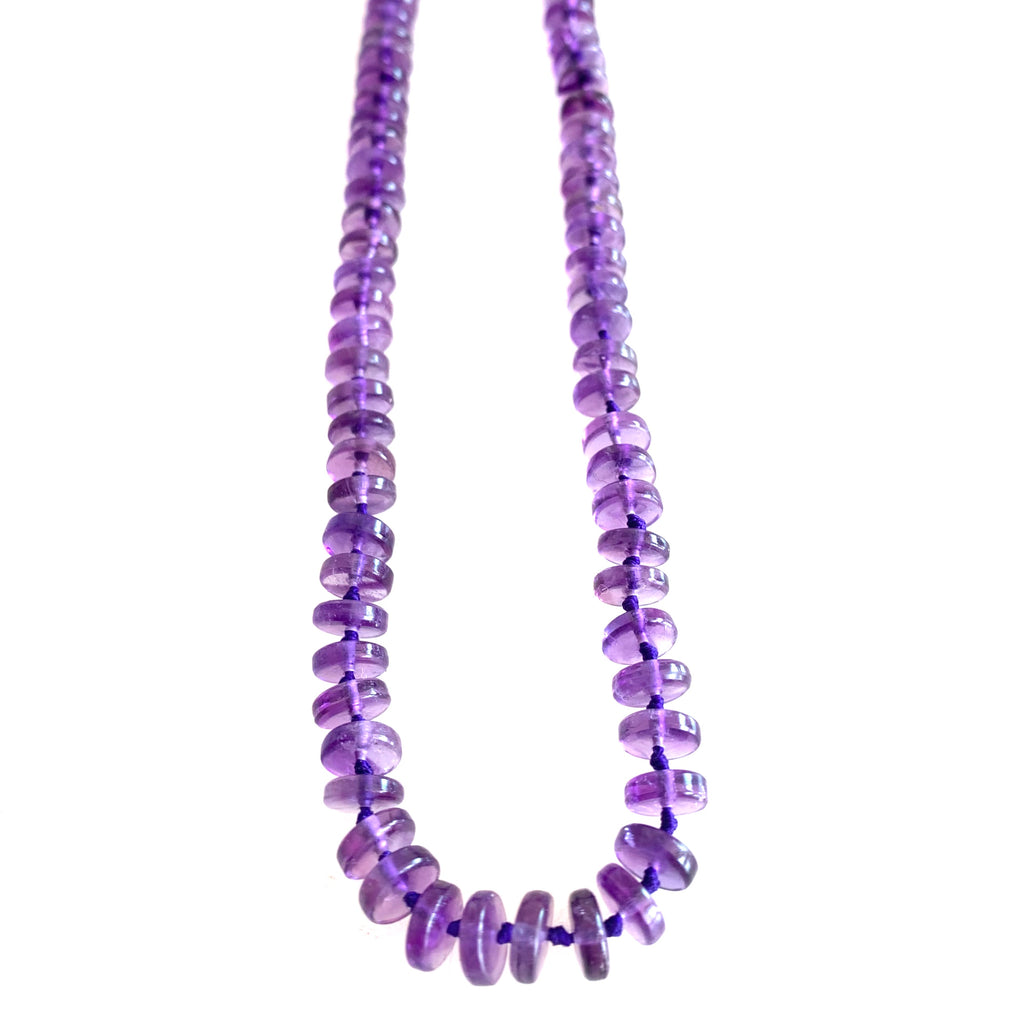 Sonya Ooten
Amethyst Thin Gemstone Disc Necklace
$ 565.00
Super-fine discs of Amethyst hand-knotted on silk thread.  Sure to become one of your favorites!
Yellow gold-fill clasp & chain closure.
Adjustable 16.5"-18.5" total length.
Amethyst is the birthstone for the month of February. This beautiful purple stone is considered a natural stress reliever.  It is also believed to attract positive energy simultaneously ridding the body of negative energy.  A stone of spirituality and intuition.
Handmade in Ojai, California.