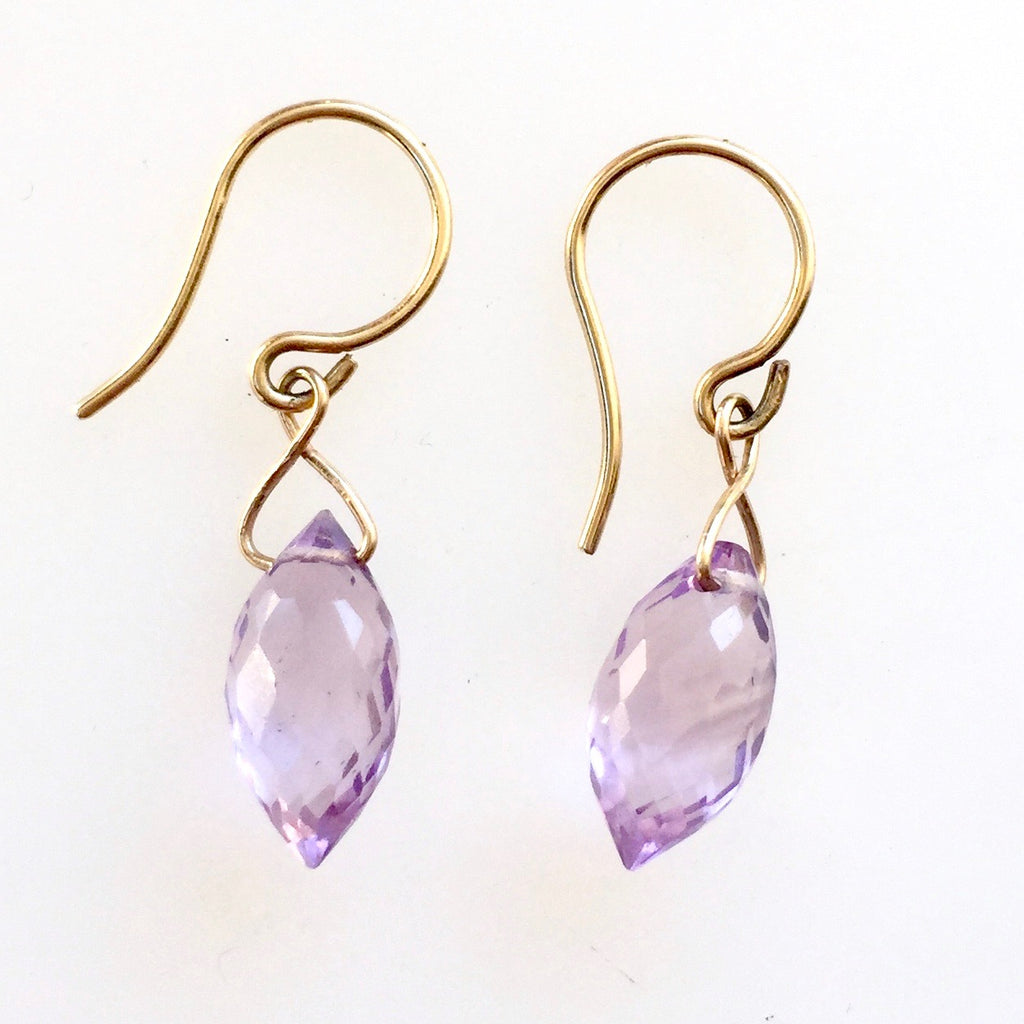 Sonya Ooten
Amethyst Marquis Bead Earring
$ 185.00
Perfect everyday earrings.  
Gorgeous lilac amethyst marquis beads dangle
 from 14k gold earwires.
Amethyst is the birthstone for the month of February. This beautiful purple stone is considered a natural stress reliever.  It is also believed to attract positive energy simultaneously ridding the body of negative energy.  A stone of spirituality and intuition.
 Handmade in Ojai, California.