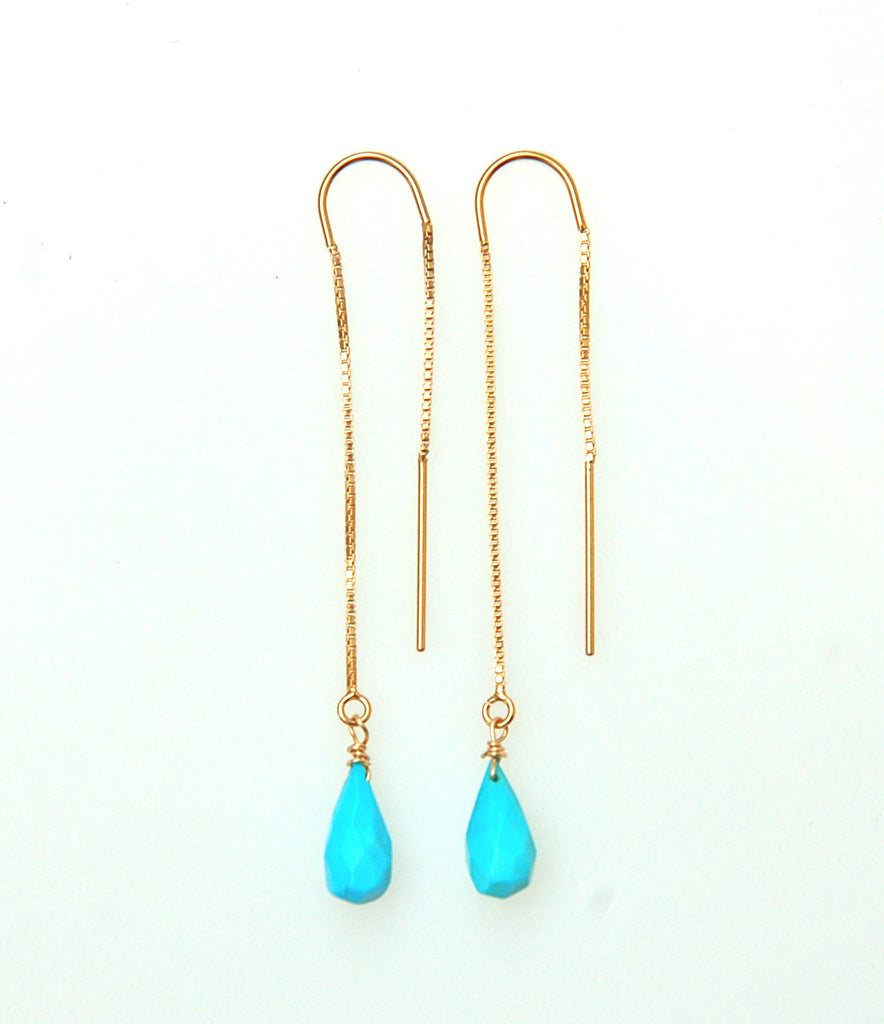 Sonya Ooten
Gold Filled Threader Earrings
$ 78.00
Minimal and elegant, these turquoise earrings will quickly become a favorite. 
The gold-filled chain threads through your ears for a light, easy look. 
They hang approximately 2.25".order. 
Turquoise is a stone of personal protection and is believed to be a good luck charm for health and abundance.  It also symbolizes beauty and is linked to the Aquarius star sign.  Many believe that turquoise is a gemstone for finding wholeness and truth which can also aid in communication.  It is also a stone of self-forgiveness and acceptance.  Turquoise one of the birthstones of Sagattarius.
Handmade in Ojai, California.