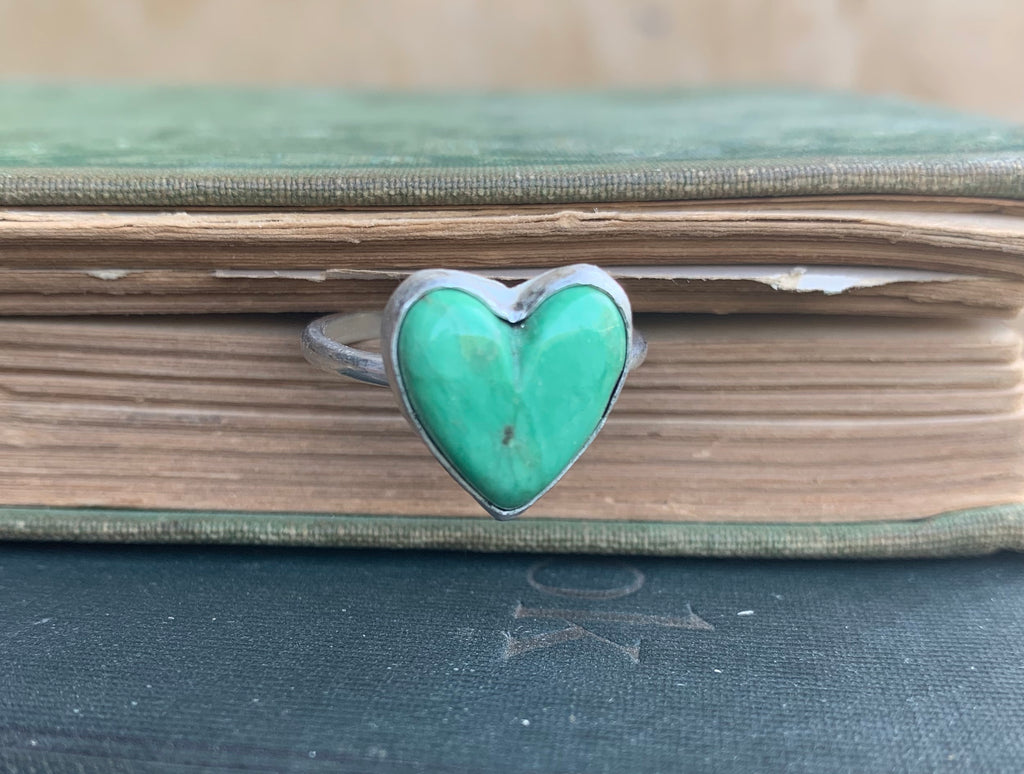 Sonya Ooten
Petite Green Turquoise Heart Ring
$ 425.00
A gorgeous, green turquoise heart set in a simple silver bezel with thin, half-round band.  Heart measures approximately .5" wide.
Matte sterling silver.
Size 8.
Turquoise is a stone of personal protection and is believed to be a good luck charm for health and abundance.  It also symbolizes beauty and is linked to the Aquarius star sign.  Many believe that turquoise is a gemstone for finding wholeness and truth which can also aid in communication.  It is also a stone of self-forgiveness and acceptance.  Turquoise one of the birthstones of Sagattarius.
Handmade in Ojai, California.