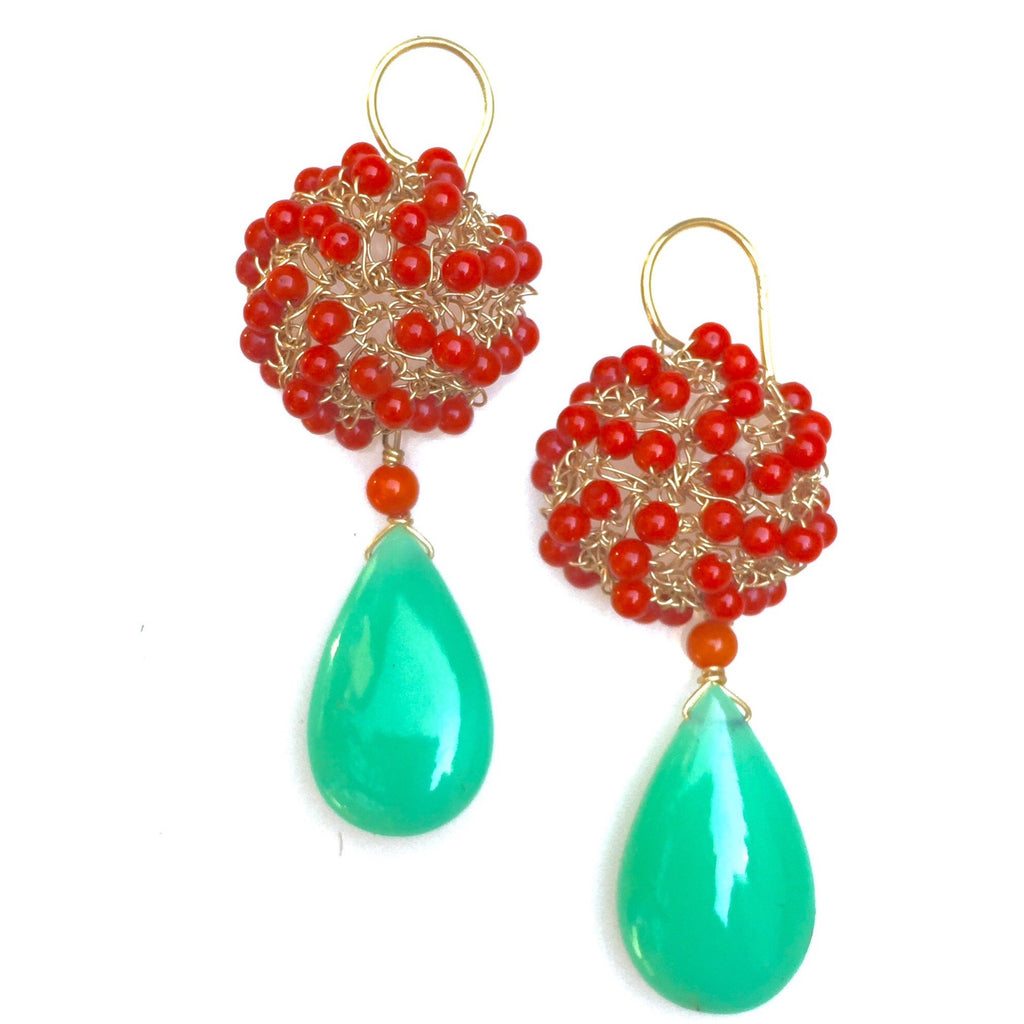 Sonya Ooten
Coral Cosmos Chrysoprase Drop Earring
$ 895.00
Gorgeous, bright green Chrysoprase teardrops hang from a hand-crocheted cluster of red coral beads & 14k yellow gold wire.
Hangs 1.5" from 14k gold  ear wires.
Chrysoprase is a stone of positive love energy.  This gorgeous, bright green stone is believed to promote joy, happiness and optimism as well as bring acceptance and healing to the wearer.  Chrysoprase is an important stone for those born under the star sign of Cancer as it provides them what a balance between the unconscious and the conscious.
Coral symbolizes joy and happiness and enables the wearer to enjoy life.  It protects against negative energy while also preventing loss of energy.  Coral is also thought to strengthen love.  Red coral is associated with the star sign Scorpio, black coral with Capricorn and pink coral with Taurus.
Handmade in Ojai, California.