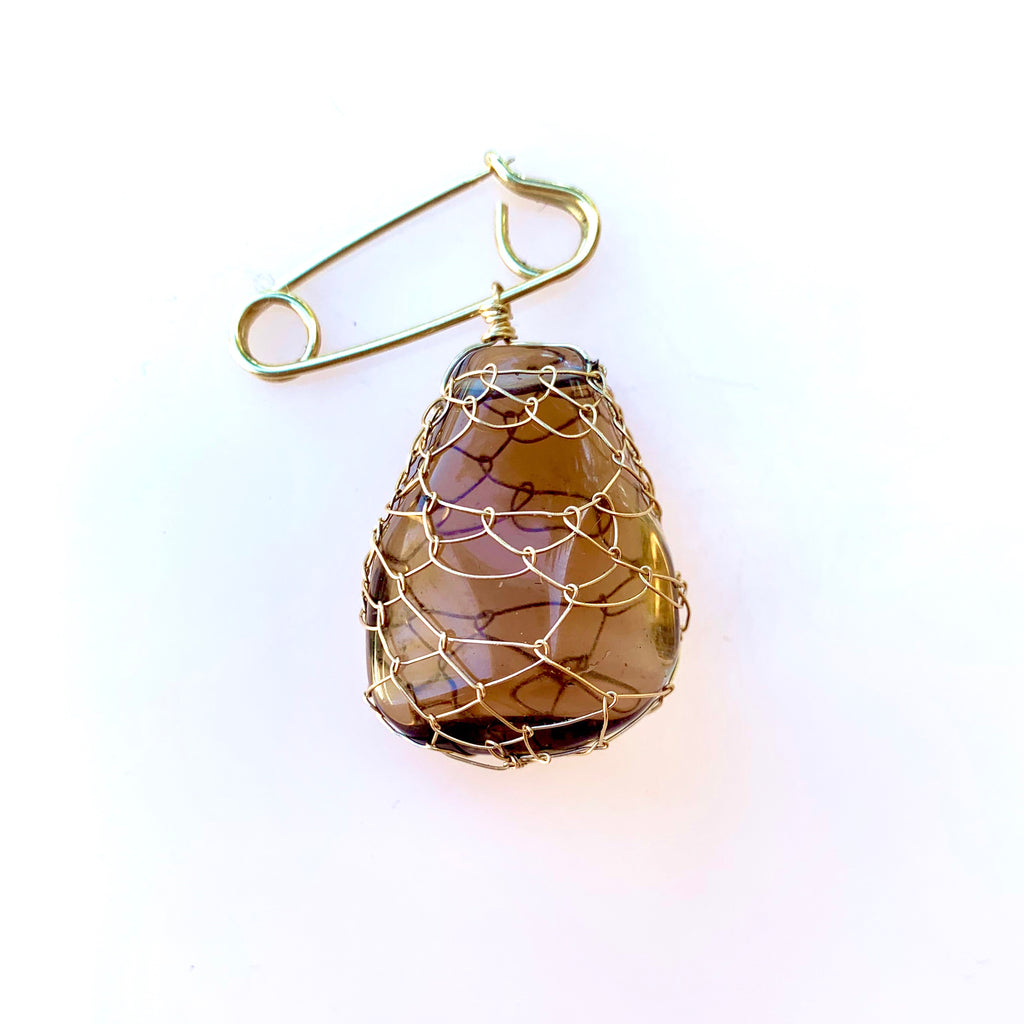 Sonya Ooten
Netted Smokey Quartz Gemstone Brooch
$ 895.00
A fresh & fun way to wear your netted gemstones!

A gorgeous chunk of smokey quartz is delicately 14k yellow gold wire and suspended from a gold safety pin.  
This would be beautiful addition to any collection.
Gemstone is approximately .75" x 1"
Pin is approximately 1" long.

Smokey quartz is excellent for elevating moods, overcoming negative emotions, and relieving depression. It also believed that smokey quartz relieves stress, fear, jealousy, anger and other negative emotions by transforming them into positive energies. It is perfect stone for enhancing and encouraging courage and inner strength.
Handmade in Ojai, California.