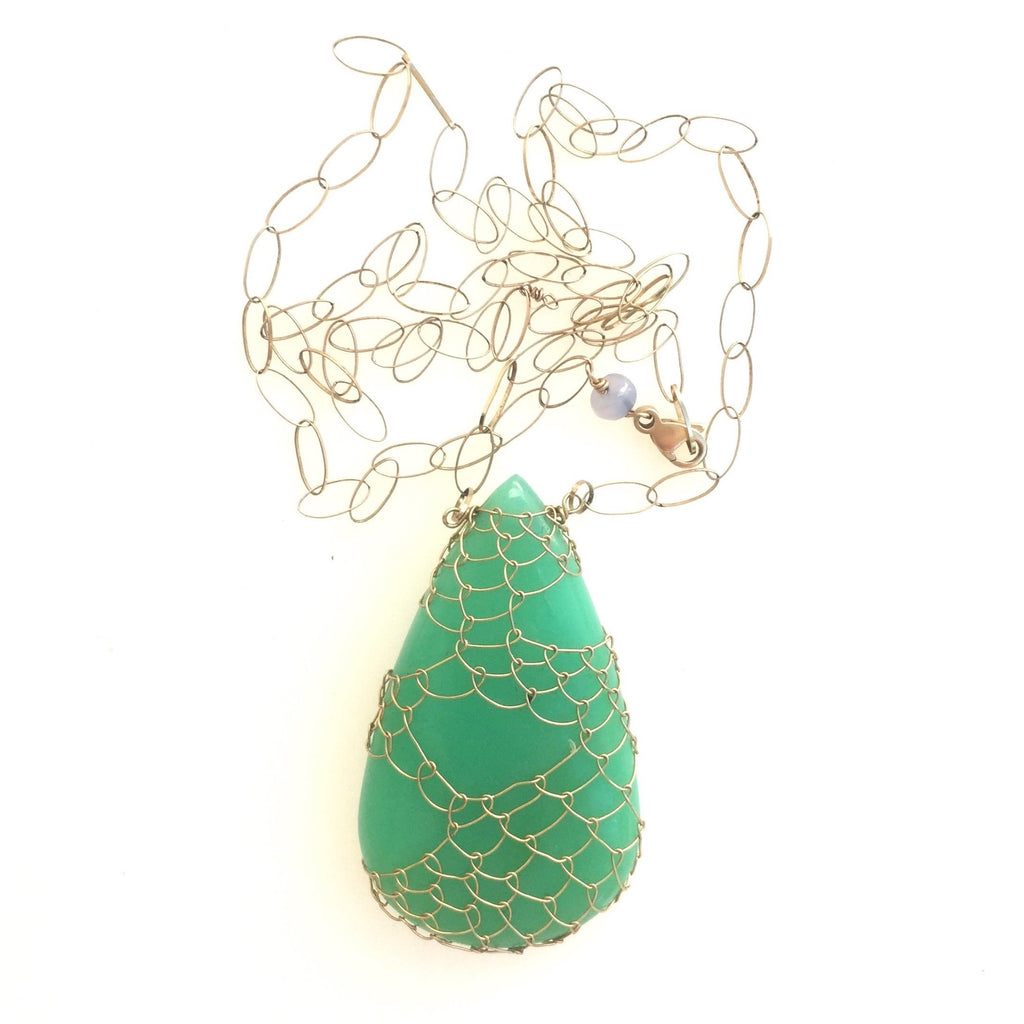 Sonya Ooten
Spectacular Chrysoprase Teardrop Necklace
$ 3,875.00
A gorgeous, clean, amazing 90 carat chrysoprase teardrop in hand-netted in 14k gold wire.
 20" chain.
 Awesome and one of a kind.  
Chrysoprase is believed to promote joy and happiness while also warding off depression and anxiety.  It is also thought to be a stone that attracts new love, abundance and prosperity.  Chrysoprase is an important stone for those born under the star sign of Cancer as it provides them what a balance between the unconscious and the conscious.
Handmade in Ojai, California.