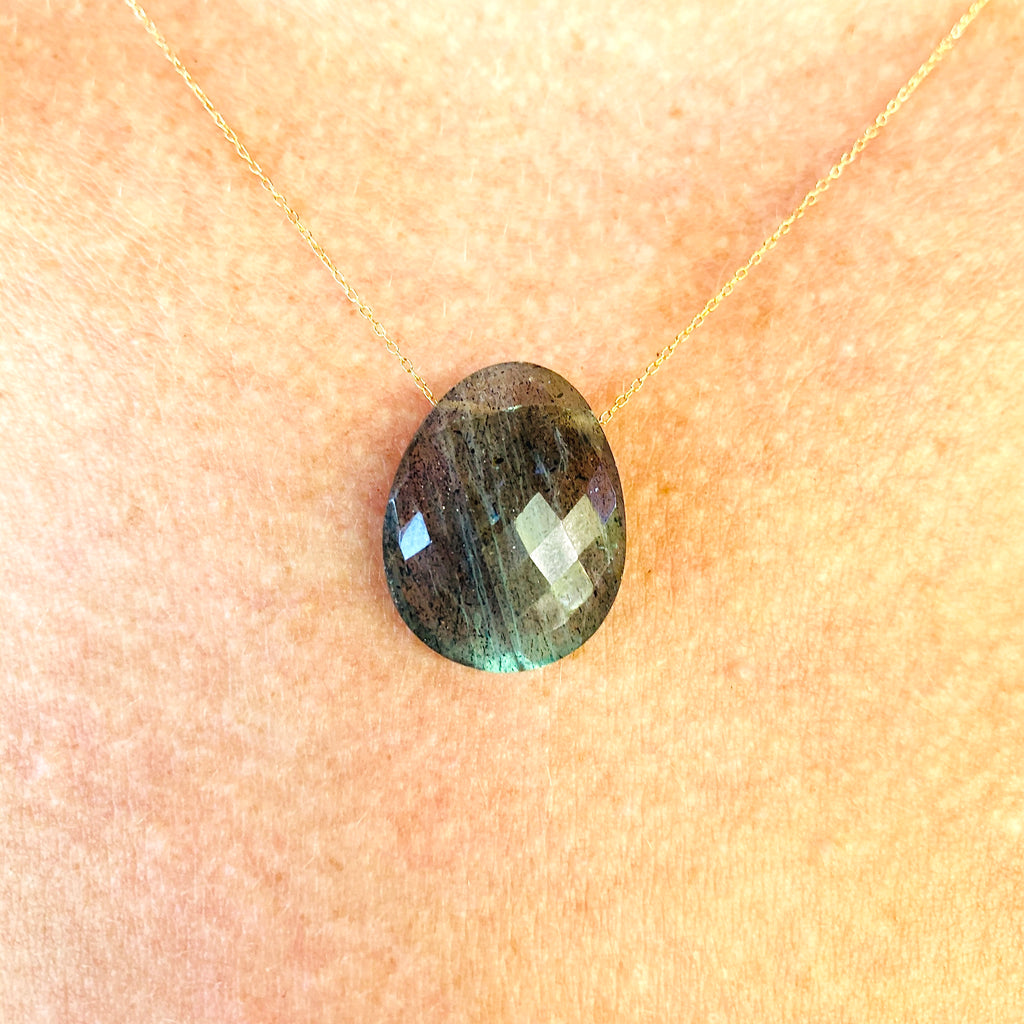 Sonya Ooten
Labradorite Classic Gemstone Slice Necklace
$ 485.00
The original gemstone slice necklace. 
This gorgeous faceted  labradorite gemstone weighs 15.44 carats and is suspended on a very thin, 14k yellow gold chain.  This beautiful dark grey stone has a gorgeous pearly sheen of iridescent blues and greens.  It measures approximately 5/8" x 7/8".  
16" total chain length.
Labradorite is a stone of transformation and magic.  Believed to relieve anxiety and stress it can also aid in your spiritual growth.  This stone is also known to stimulate the body's immune system and is used in the treatment of colds.  Labradorite is linked to the star sign Aquarius.
Handmade in Ojai, California.