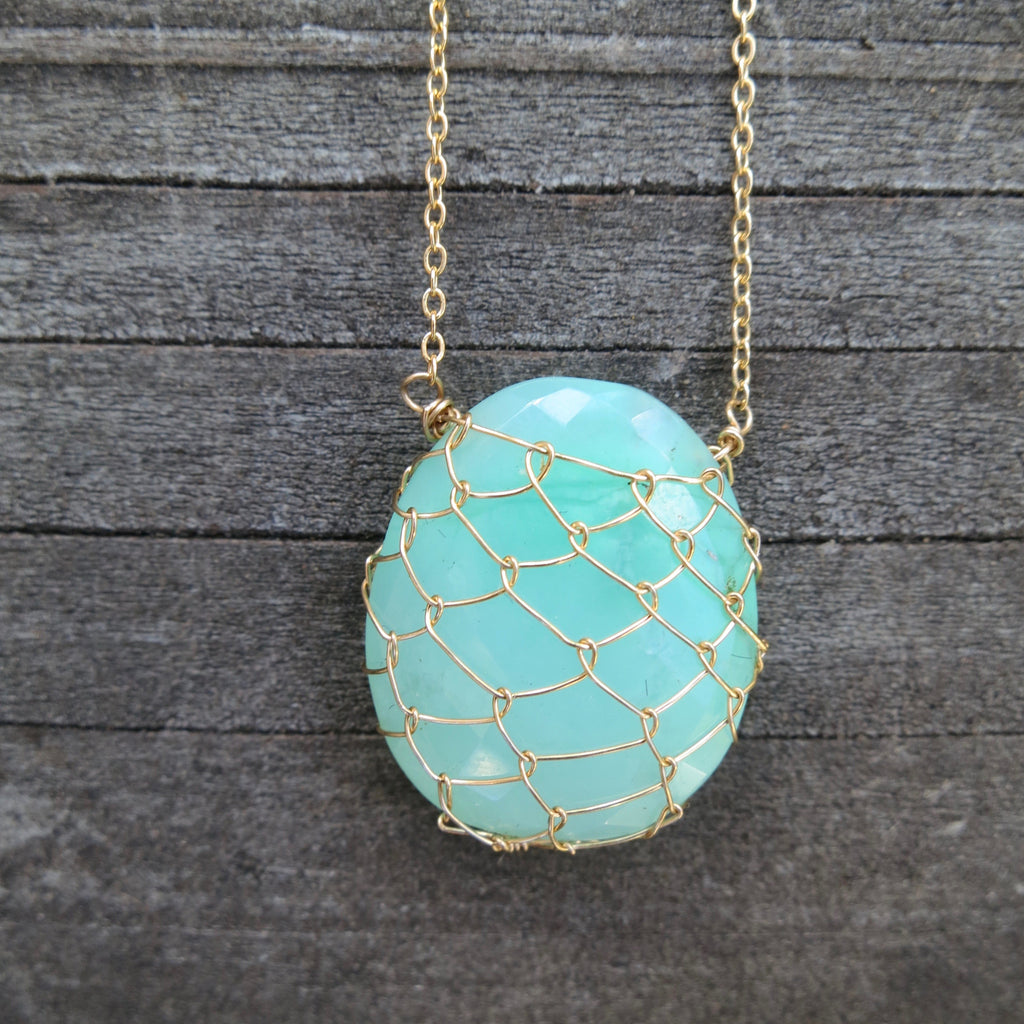 Sonya Ooten
Chrysoprase/Gold-Fill Fishnet Gemstone Necklace
$ 225.00
Our classic fishnet necklace!
Each stone one of a kind so shape and size will vary.
 Hand wrapped in gold-filled wire.
 18" total length.
Chrysoprase is a stone of positive love energy.  This gorgeous, bright green stone is believed to promote joy, happiness and optimism as well as bring acceptance and healing to the wearer.
Handmade in Ojai, California.